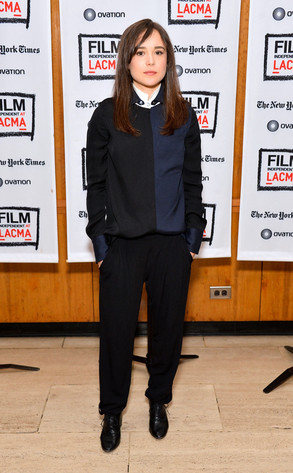 Amanda Edwards/WireImage
Ellen Page wants to make a difference, and the first step in doing so, was revealing that she is gay.
The actress came out as a homosexual woman during a personal speech delivered at Time to THRIVE, a conference to promote the welfare of LGBT youth held at Bally's Hotel and Casino in Las Vegas.
"I'm here today because I am gay," Page said to the crowd. "And because maybe I can make a difference. To help others have an easier and more hopeful time. Regardless, for me, I feel a personal obligation and a social responsibility."