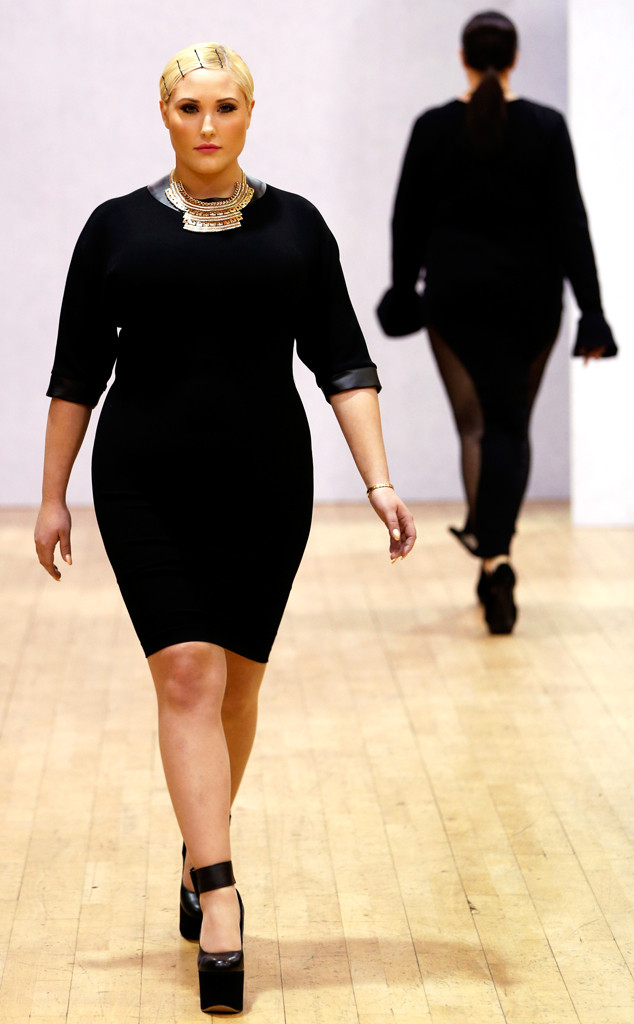 John Phillips/UK Press via Getty Images
David Hasselhoff must be quite the proud pop today.
His younger daughter, Hayley Hasselhoff, walked the runway Friday at the British Plus Size Fashion show at London's Vinopolis, strutting her stuff in a little black dress, her chic platinum-blond hair dramatically slicked back in a tight ponytail. A statement gold necklace, black platforms, visible bobby pins in her hair and smoky eye makeup completed the edgy look.
The accomplished catwalker also shared a multi-image selfie taken in the mirror while she was being primped beforehand, her long hair still flowing.