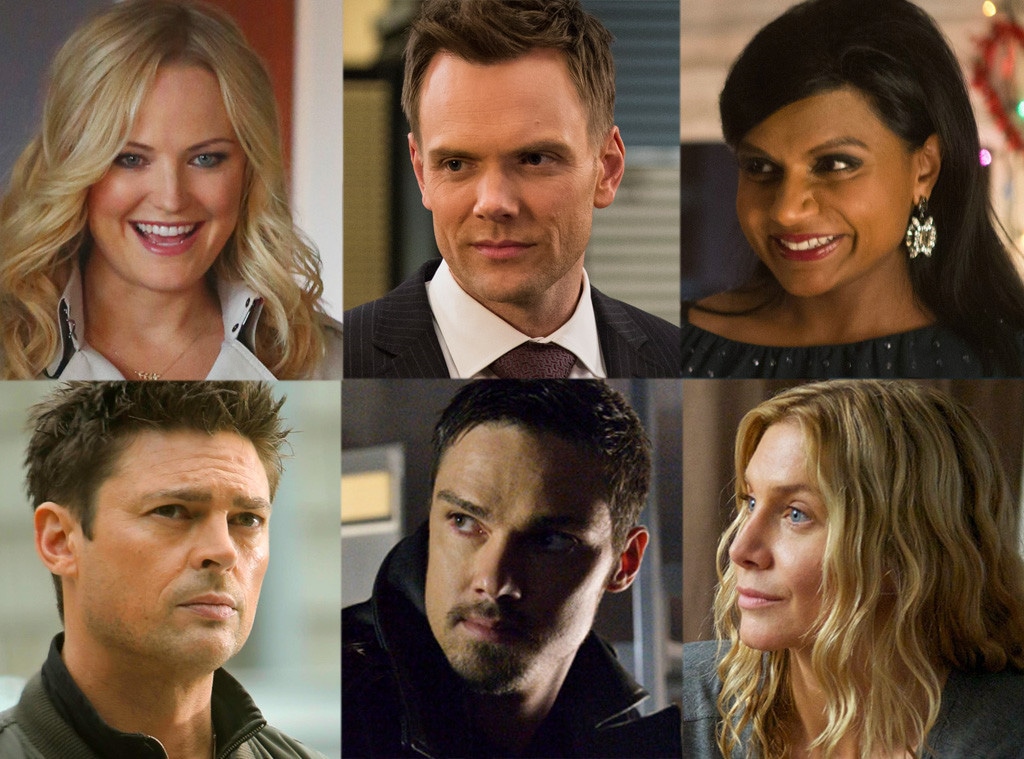 ABC; NBC; FOX; CW
We asked. You answered.
Save One Show 2014 officially begins today with round one of voting after thousands of you weighed in on which network series deserved to air another season.
Round one features the Top 20 shows that received the most nominations, and while we'd love to see all of 'em return, we've only got one life vest to hand out.
Some of the series that made it in? The Mindy Project (with fans getting #renewmindy to trend in the United States!), Beauty and the Beast, Trophy Wife, The Mentalist and Once Upon a Time in Wonderland, to name just a few...
But now the hard part officially begins. You know what they say, the first cut is the deepest!
This round closes on Thursday, Feb. 20 at 5 p.m. PST. The top 15 will then be revealed on Friday, Feb. 21, kicking off round two of our annual campaign.
Remember to help spread the word and get your fandom to participate as much as possible by heading to Twitter and using the #SaveOneShow hashtag to support your series! And did we leave off your show? Tweet it at @KristinDSantos or leave a comment below and we may just include it in the next round. You have the power, so yield it wisely!
Save One Show 2014: Round 1