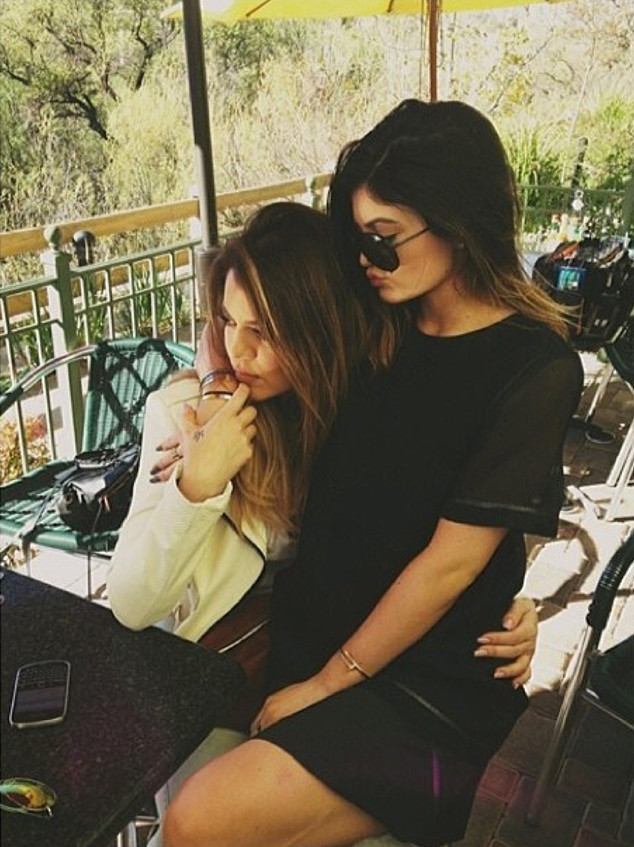 instagram
Khloe Kardashian has a brand-new main squeeze (or is, at least, getting a sweet squeeze)! And just in time for Valentine's Day!
Her current love has flowing locks, is stylish in all black, and puckers up nicely...
But no, it is not a new beau. It's her lovely sister Kylie Jenner sitting in Khloe's lap quite possibly whispering sweet nothings in her sister's ear like, "You're the best twerker ever, teach me?"
Or not. We'll never know, but it's clear from the photo Khloe is keeping the love within the Kardashian clan this V-day, declaring her darling little sis' "My valentine," in the caption.