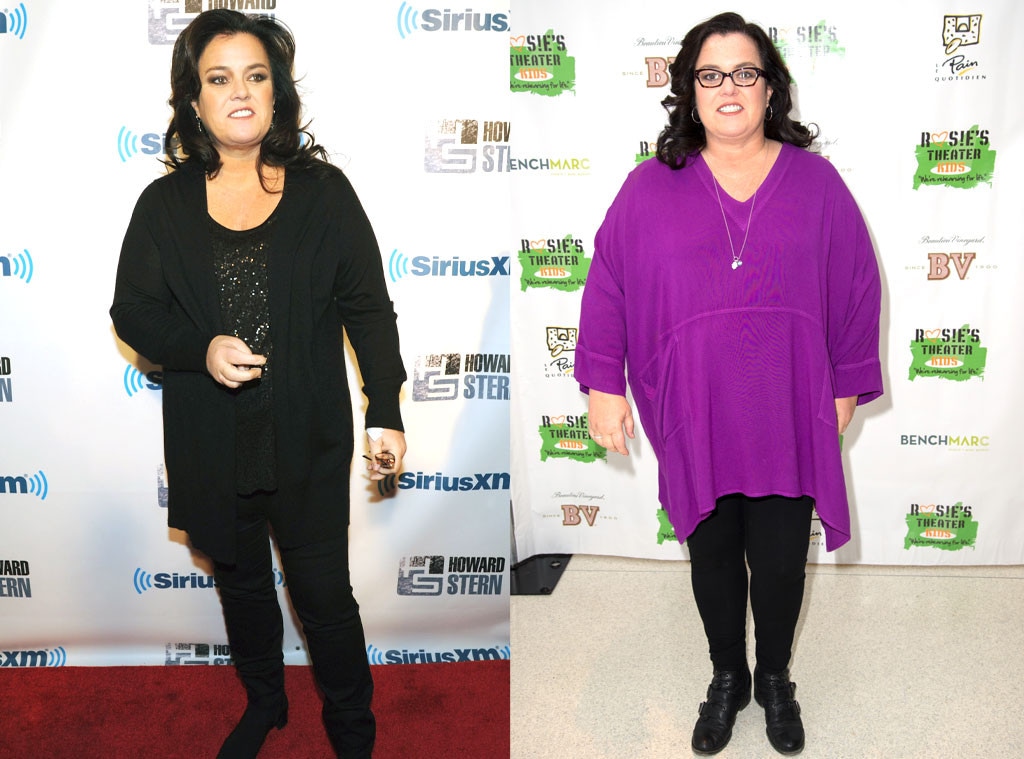 Mike Pont/Getty Images
Rosie O'Donnell shared a big secret today.
The former talk show host was in Detroit to serve as the keynote speaker at the annual Go Red For Women Luncheon, sponsored by the American Heart Association, and during her speech the comedian revealed that she underwent weight-loss surgery last summer.
O'Donnell had a Vertical Gastric Sleeve, a procedure that removes part of the stomach, in July 2013, one year after her heart attack. Rosie reportedly said that she has lost 40 pounds since the surgery, going from 230 pounds to 190 pounds, and added that doctors recommend she lose 40 more pounds.
Jamie McCarthy/Getty Images
"I did what many woman do, and I did not take care of myself," Rosie said. "And that's why I'm here, to try to get women to know you're worth it, take care of yourself and know the symptoms."
The 51-year-old revealed, in poetic form, that she suffered a heart attack in August 2012, when she went to the assistance of what she described as an "enormous woman struggling to get out of her car/ she was stuck," while walking through a Nyack parking lot.
Rosie continued to share that after being a good samaritan, she began feeling pain, writing, "My body hurt/ i had an ache in my chest/ both my arms were sore/ everything felt bruised/ musculature - i thought/ strained or pulled tissue." Regardless, she opted against calling 911 and instead, recalled seeing a Bayer aspirin commercial and popped the pills, which she said saved her life.
"Thankgod," she wrote. "Saved by a tv commercial/ literally/ i did not call 911."
Despite not calling on emergency services, she did nonetheless see a cardiologist the following day, who performed an EKG and sent her to the hospital, where a stent was put in and she realized the severity of her condition.