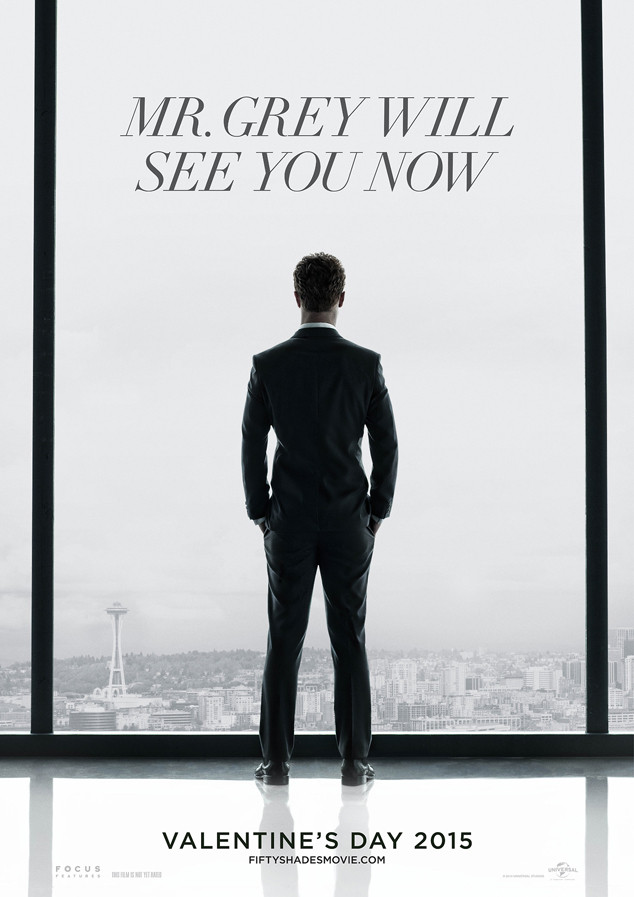 Universal
The people of Seattle want to see Christian Grey as they drive down the road, too!
Last month, Fifty Shades of Grey fans got their first look of the anticipated adaptation's billboard for the film, which was a gray-tinted sleek snapshot featuring a dapper Jamie Dornan clad in a fitted suit, standing with his back to the camera and facing the Seattle skyline.
The billboard, which was scheduled to appear in five different locations, had yet to grace Grey's hometown. And the people are not happy about that.