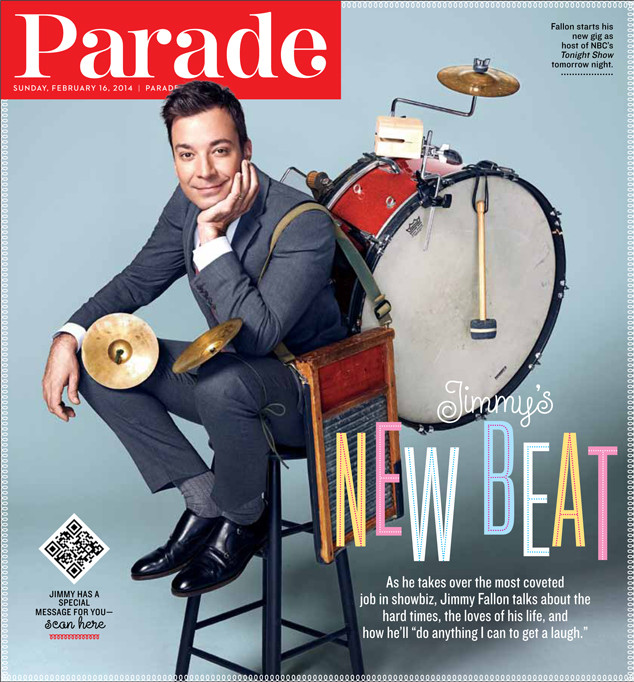 Peter Yang for Parade
Jimmy Fallon is only a few days away from taking over at The Tonight Show, but his road to success has not been always been an easy one.
The 39-year-old, along with his wife Nancy Juvonen, opens up in the latest issue of Parade about overcoming professional and personal hardships and how they got to where they are today.
"You're a little depressed that you're not wanted," Fallon revealed about a low point in his career, after the release of Taxi in 2004 and Fever Pitch in 2005. "We'd go out to bars, have drinks, and I'd sing with the band."
He continued: "It wasn't like I was blacking out or getting into fights."
Juvonen added that Fallon was "just trying to figure out what's next."