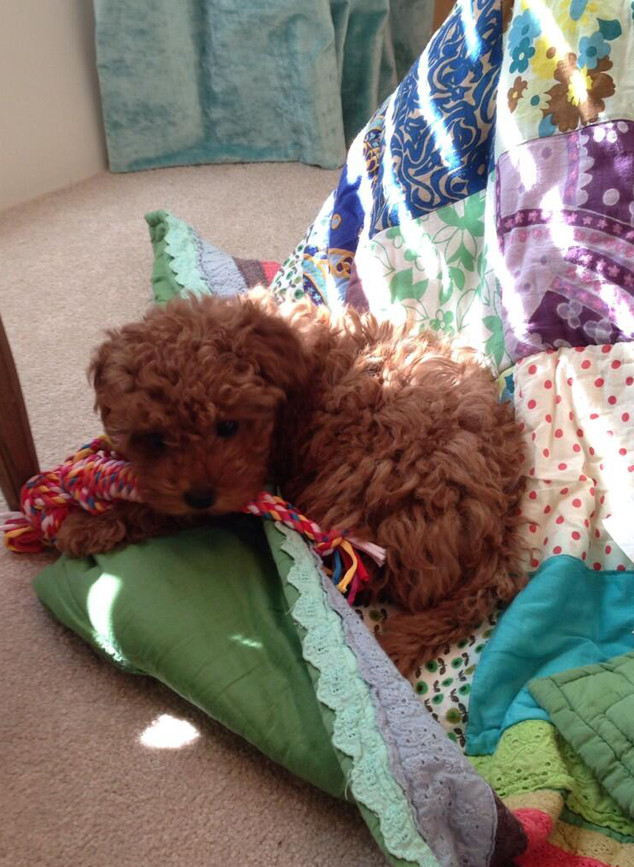 Twitter
Kelly Clarkson has clearly fallen in love with her and hubby Brandon Blackstock's new little bundle of joy!
No, no, the mommy-to-be hasn't given birth, but she is getting some cuddle time with her adorable new puppy, Wyatt!
On Valentine's Day, Kelly, 31, introduced the newest family member on Twitter. "He can't replace my Joplin that passed away," she wrote, "but he is pretty great!" (Joplin was the singer's beloved dog who died in November.)
"Okay here's one more and I swear I'm done," she tweeted along with a snap of Wyatt snuggled up in her arms, "He loves to be held like a baby, which is great practice for me."