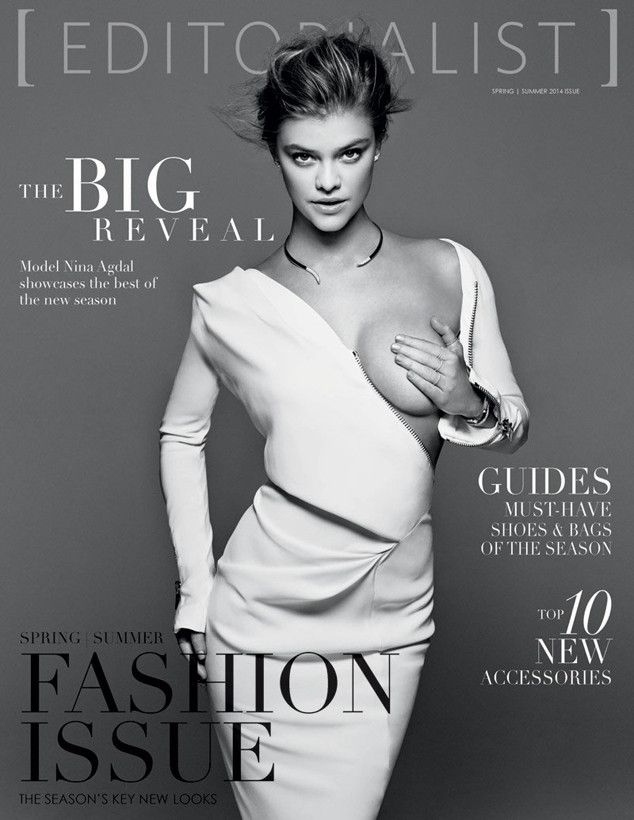 Derek Kettela/Editorialist Magazine
Forget her topless Sports Illustrated Swimsuit Issue cover! Nina Adgal's The Editorialist magazine cover is even hotter!
The 21-year-old model poses on Editorialist's first print issue in a very sexy and revealing spread. In the shot, Agdal poses in a white long-sleeved dress with her left breast exposed. She holds her breast with one hand to cover the nipple. Talk about lots of bodacious boobage!
Adgal opened up to the mag about being a sex symbol, saying, "I think it's funny...When people meet me, they're like, 'You're so down to earth.'"