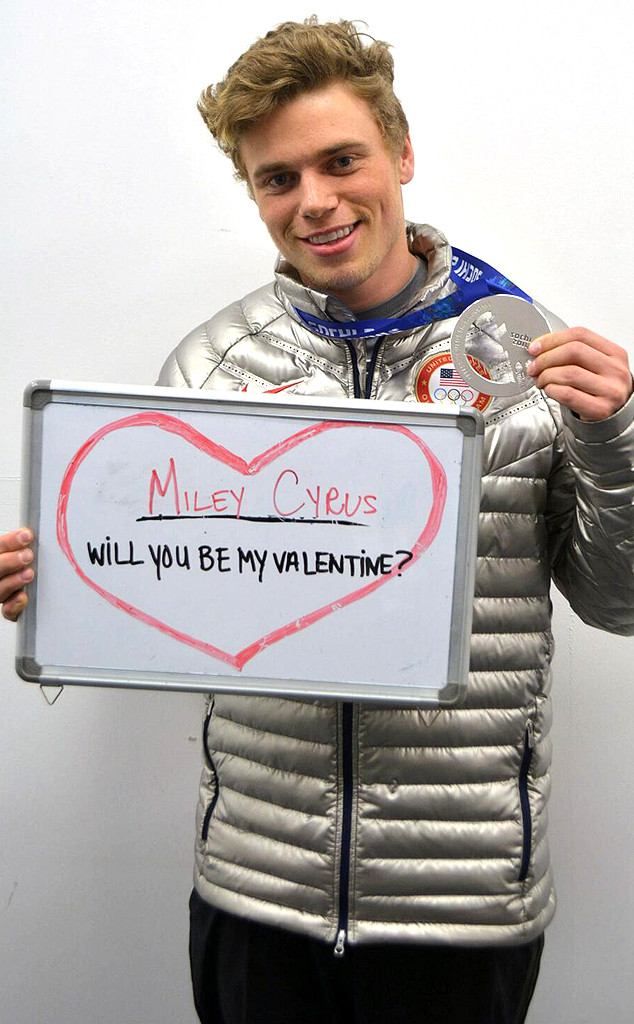 Twitter
Heads up, Taylor Swift and Miley Cyrus!
If you ladies happen to find yourselves without a Valentine's date this year, two hunky Olympic athletes would be honored to be yours.
Nick Goepper and Gus Kenworthy posted adorable messages to their Hollywood crushes all the way from Sochi!
One Twitter picture was posted on the NBC Olympics account showed Kenworthy with a white board that said, "Miley Cyrus will you be my valentine?" as he clutched his silver medal.
"@MileyCyrus, @guskenworthy helped sweep the podium last night; now can he sweep you off your feet? #OlympicValentine," the picture's caption read.
Another shot showed Goepper and said, "What Could top a Bronze Medal Win for @NickGoepper? Only if @taylorswift13 would be his Valentine! #OlympicValentine."