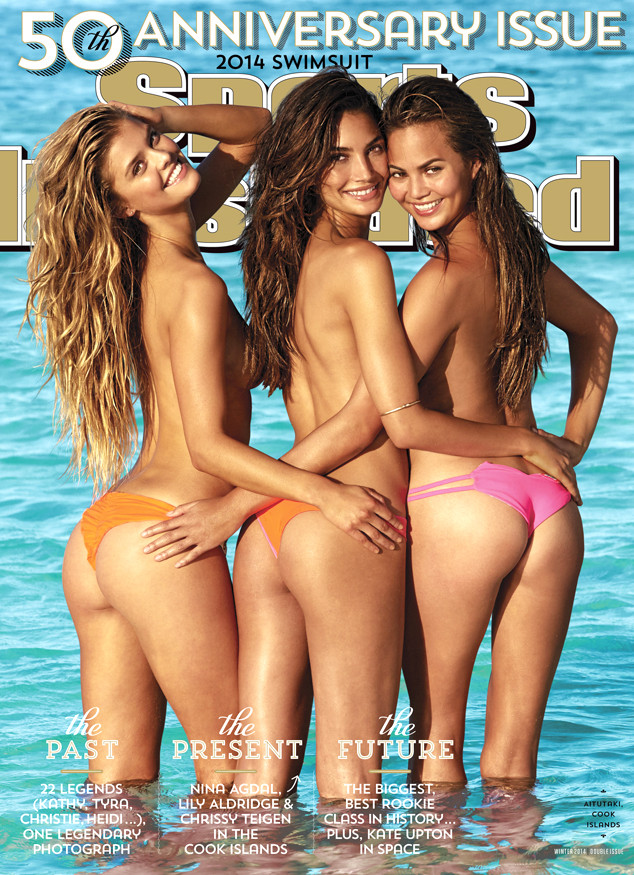 Courtesy James Macari for Sports Illustrated
Fifty has never looked so good!
Yep. Despite the fact that Sports Illustrated's annual Swimsuit Issue is now a half century old, it doesn't seem to have aged a day.
Mind you, it obviously helps that the magazine continually splashes its cover each year with one or more beautiful babes, like they did for the new 2014 issue, which features the topless trio of Lily Aldridge, Nina Agdal and Chrissy Teigen.
Naturally, the sight of these gorgeous gals got us thinking about some of the other hotties who've heated up the popular publication over the years.
Here now are nine covers that definitely raised some temps...