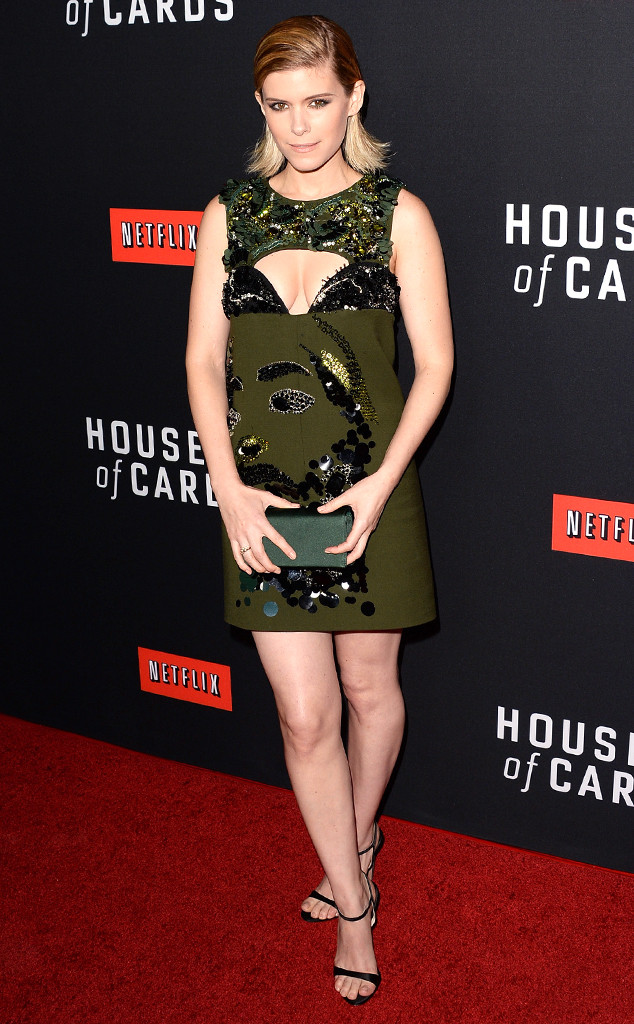 Jason Merritt/Getty Images
If there ever was a time that House of Cards star Kate Mara was especially grateful there were no paparazzi around, it was during a recent run she took in L.A.
The actress was going around a local reservoir when she took a nasty fall.
"I embarrassingly wiped out so bad," Mara told me last night at the Season 2 premiere of House of Cards at the Directors Guild of America building in West Hollywood. "I slid like I was playing baseball. It was so embarrassing. I have some scars from it."
There was one man who saw what happened, but he didn't exactly offer to help.