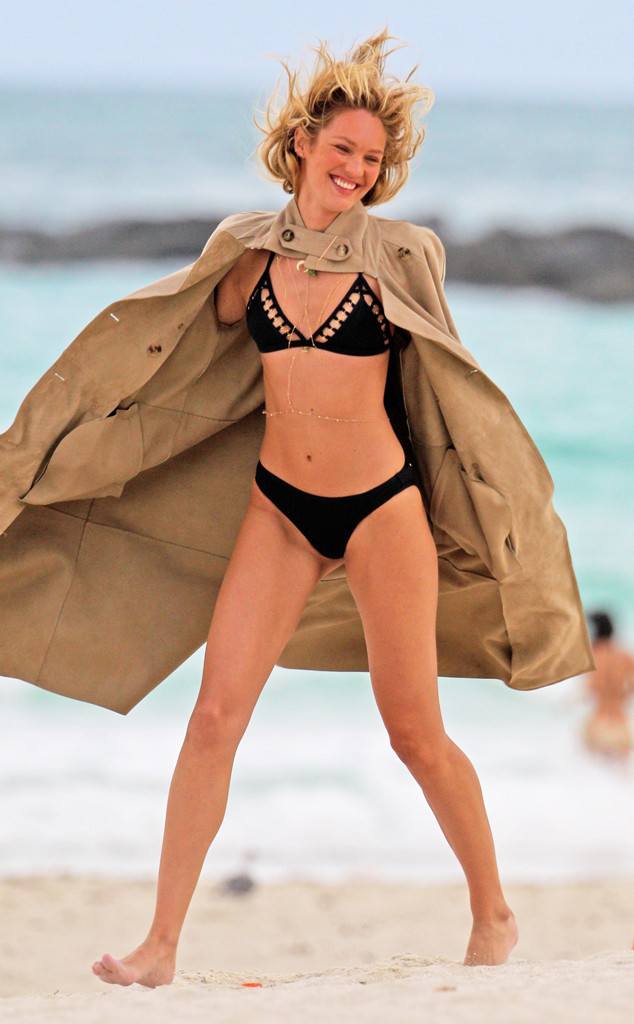 Pichichi/Splash News
Candice Swanepoel may just be one of the sexiest (semi) flashers in history.
The Victoria's Secret Angel was battling the high winds in Miami earlier today while having a bikini photo shoot on the beach for Marie Claire magazine. Swanepoel didn't seem to mind the weather, even though the gusts of wind tousled her hair and blew her suede trench coat off her body, revealing her sexy black-two piece (thanks wind!).
Instead, the blond beauty just went with it, frolicking on the sand while having a huge smile on her face. What a good sport!