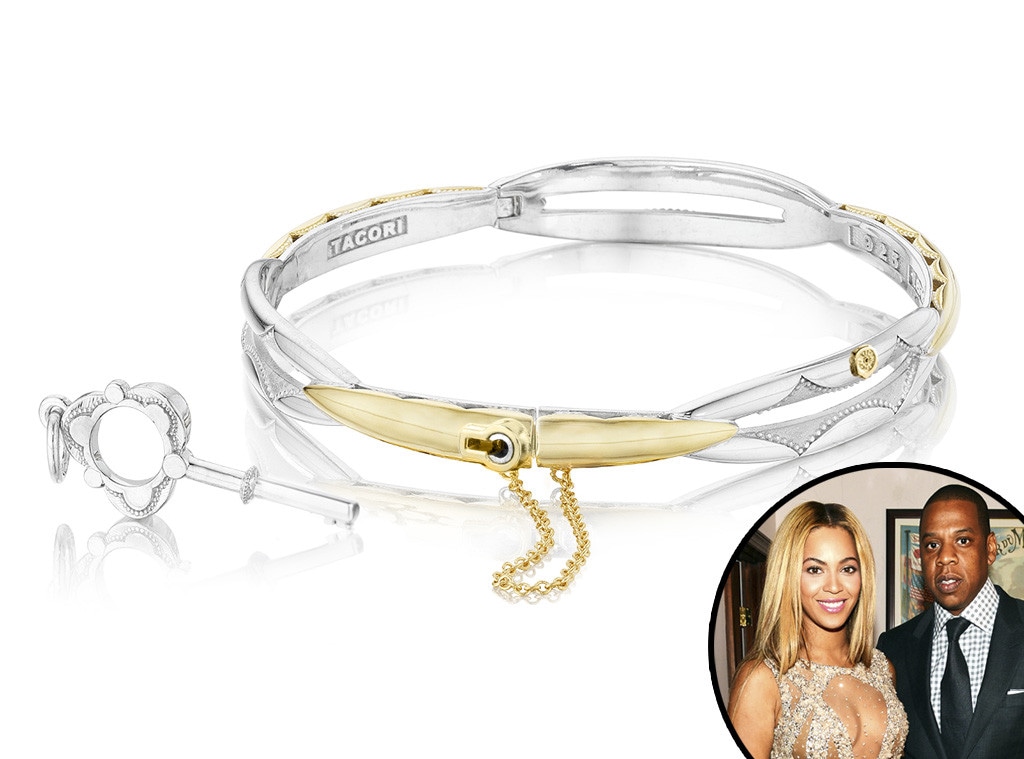 Tacori; Getty Images
Jay Z and Beyoncé are getting a head start on Valentine's Day!
E! News has learned that the 44-year-old rapper has already gifted his gorgeous wife with a $2,390 gold and silver Tacori Promise bracelet as an early V-Day gift.
Tacori worked with Beyonce's stylist Ty Hunter to select the special piece of jewelry for her as a gift. Hunter decided to give it to Jay Z to send to Beyoncé as a Valentine's Day gift.
As for why Jay decided to give it to Bey before Feb. 14, Hunter told E! News, "Beyoncé is always so eager and you can't keep any secrets from her."
The Tacori Promise bracelet features intertwining gold and silver pieces and a lock and key closure. The bracelet is a collaborative design between Tacori and blogger superstar Wendy Nguyen of "Wendy' Lookbook."
The Promise bracelet comes in a variety of styles with prices ranging from $690 to $5,990.
Meanwhile, Bey took to her Instagram this morning to share a cute throwback Thursday pic of her and super model Naomi Campbell. "#tbt 2004," she captioned the adorable snapshot.
—Reporting by Lindsey Caldwell