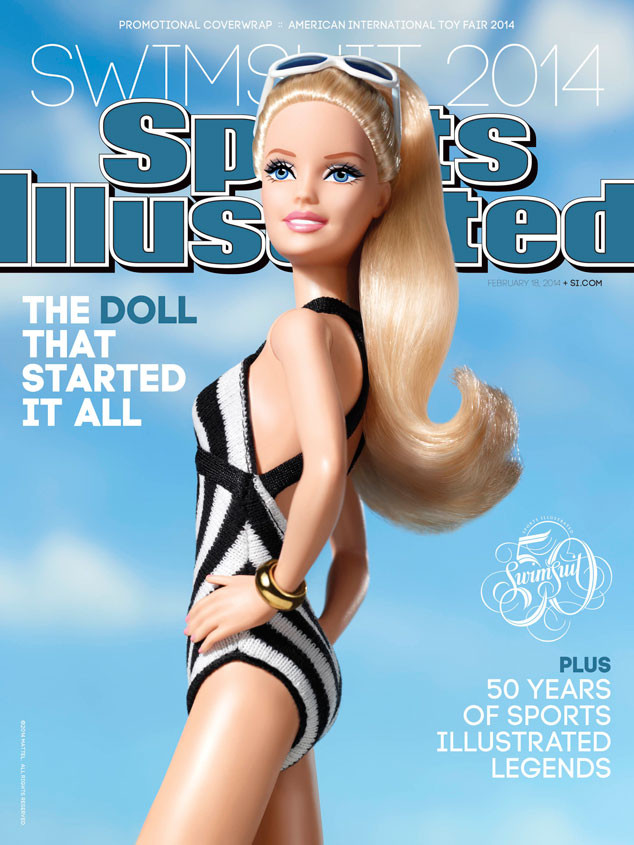 Mattel/Sports Illustrated
If we had the body proportions that Barbie does, we too would feel unapologetic. But we don't look like Barbie. Hardly anyone does. So this whole campaign and cover is leaving a bad taste in our mouth.
Sports Illustrated's infamous swimsuit issue will feature Barbie rockin' her original 1958 swimsuit on the cover. It's all part of Barbie's campaign called "Unapologetic," and Mattel is teaming up with SI to really shove it in our face.
"As a legend herself, and under criticism about her body and how she looks, posing in Sports Illustrated Swimsuit gives Barbie and her fellow legends an opportunity to own who they are, celebrate what they have done, and be unapologetic," a Mattel spokeswoman told Ad Age.