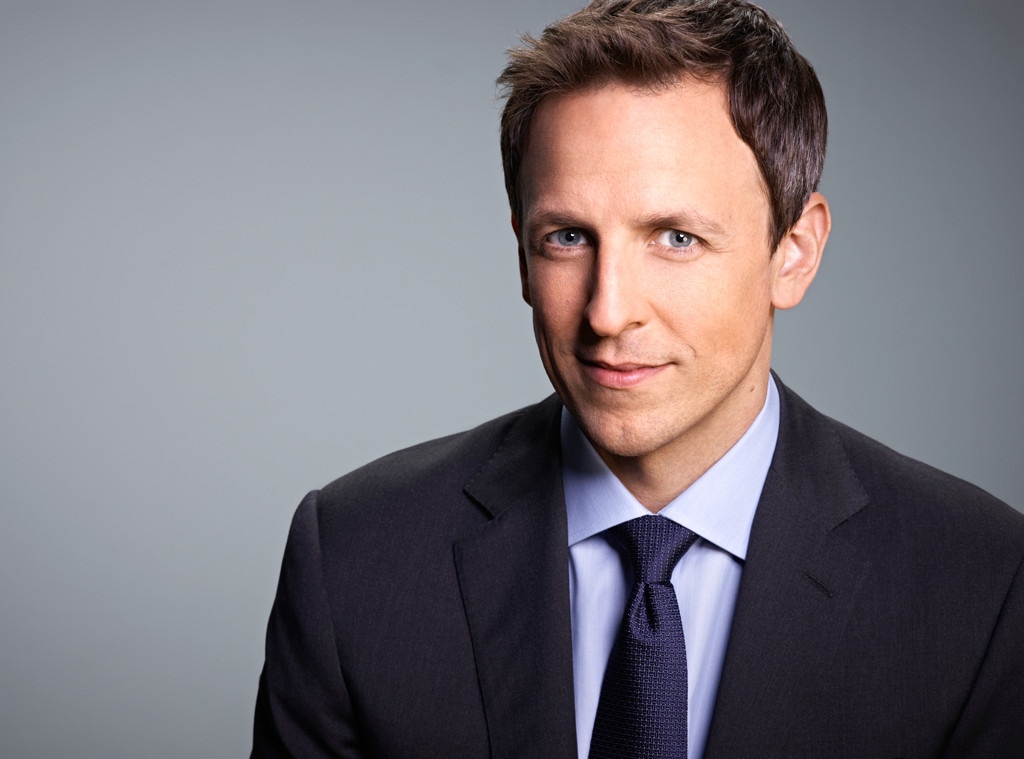 Rodolfo Martinez/NBC
Seth Meyers spilled some Saturday Night Live secrets on Watch What Happens Live, but he wasn't exactly naming names.
When asked if he has a favorite moment from his time on SNL, Meyers reminisced about Sarah Palin's appearance on Weekend Update.
"I would say the most historic moment for me was when the actual Sarah Palin was on the show and Amy Poehler, who was like 9 months pregnant, was hard-core rapping in her face," Meyers said on WWHL. "It was the last show she did before she had her first son, and I just remember thinking, 'This is the weirdest job. This is very strange. This is a woman who is running to be the vice president of this country and Poehler is just yelling at her.'"
The SNL veteran also talked about four bad hosts, but didn't reveal who they were. Meyers will take over Late Night from Jimmy Fallon on Monday, Feb. 24. His first guest? His former Weekend Update co-anchor Poehler. She'll be joined by Vice President Joe Biden and musical guest A Great Big World. Let's all cross our fingers for some Poehler-Biden interaction.
The rest of the week:
Tuesday, Feb. 25: Guests Kanye West and author Robyn Doolittle.
Wednesday, Feb. 26: Guests Kelly Ripa, Brad Paisley and musical guest Brad Paisley.
Thursday, Feb. 27: Guests Lena Dunham, Anthony Mackie and musical guest John Mayer Trio.
Friday, Feb. 28: Guests Ian McKellen and Patrick Stewart, Sophia Bush and comedian Michael Che.
Late Night with Seth Meyers airs weekenights at 12:35 a.m. on NBC
(E! and NBC are both part of the NBCUniversal family.)