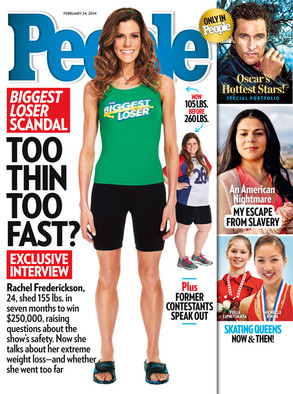 PEOPLE
Rachel Frederickson may be $250,000 richer after winning The Biggest Loser earlier this month, but she has no plans to stop working. In fact, the 24-year-old Los Angeleno is considering a career change.
"I used to just be a voice over artist because I was hiding," Frederickson says of eschewing the spotlight when she weighed 260 lbs. "Now maybe I'll put a face to the voice and come out of hiding."
After losing 155 pounds in seven months, Frederickson hopes to continue sharing her progress with fans. "I've learned so many recipes and I've been cooking," she explains. "So eventually I would love to start a blog and continue that communication with my fans and have a dialogue."
"Truly, the sky is the limit," says the reality TV contestant. "I'm very, very excited about the future."