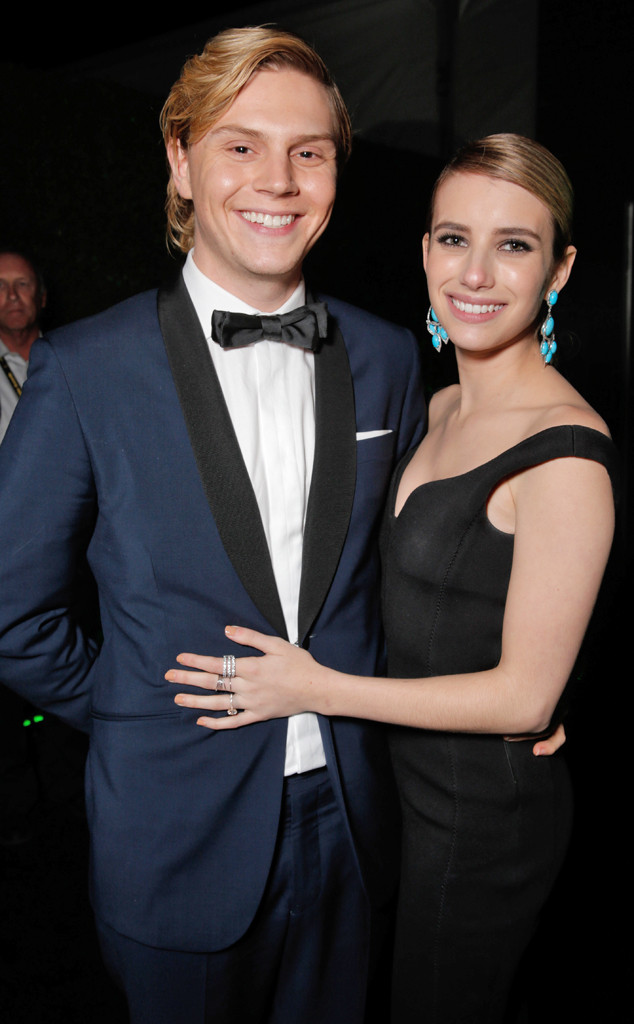 Todd Williamson/Invision for FOX Broadcasting Company/AP Images
Emma Roberts recently confessed to E!'s Chelsea Handler that she had a crush on Evan Peters when they worked on Adult World in February 2012. The actress admitted she was too nervous to make the first move on her future fiancé—and as it turns out, Peters was just as anxious around his costar!
"I had a crush on her, too, and I didn't really know how to approach her or talk to her or any of that stuff," Peters revealed in an interview with Vulture. "And at the time I was a more introverted actor, trying to kind of stay into it and stay focused and not talk too much. But, yeah, I tried to talk to her a few times and, I don't know, I kept saying the wrong thing. I was really kind of awkward and stupid and like, 'Oh God, this is just not working out well. I'm just going to shut up and not talk.'"