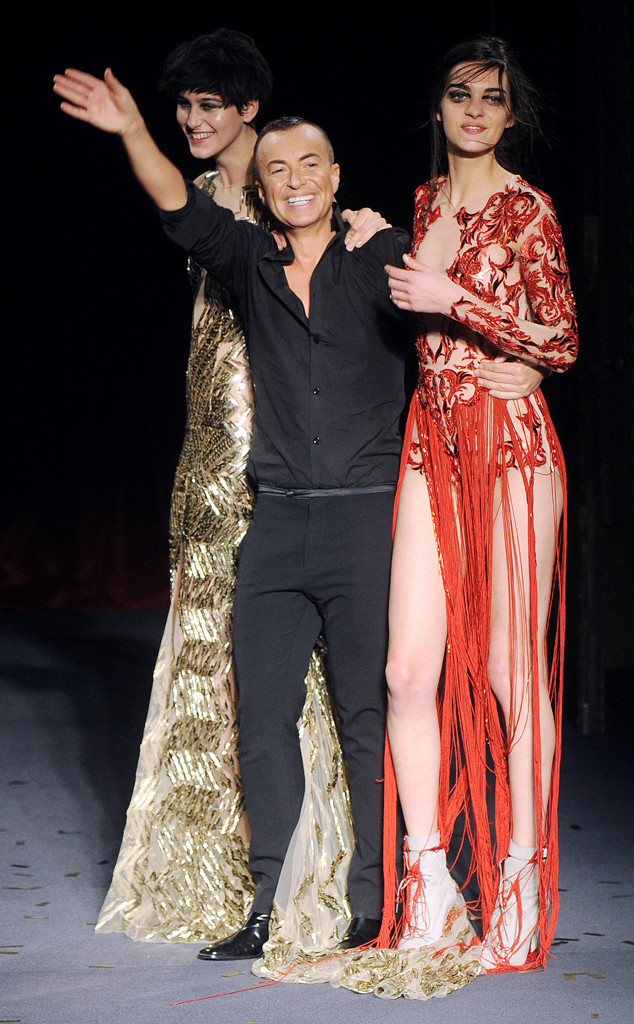 Stuart Wilson/Getty Images
Known as the "Welsh Donatella Versace" for his sparkly designs, Julien Macdonald describes his looks as "sexy, high octane, powerful and liberating," according to the British Fashion Council.
His knack for creating cutting-edge trends not only caught the eyes of Karl Lagerfeld and Givenchy, but also Queen Elizabeth II, who awarded him with an Order of the British Empire in November 2006 for his services to the fashion industry.
Macdonald, who has gained a celebrity following including Beyoncé, Madonna, Selena Gomez and Kristen Stewart, is set to show his fall 2014 collection Saturday at London Fashion Week.
Check out the five things to know about Julien Macdonald!