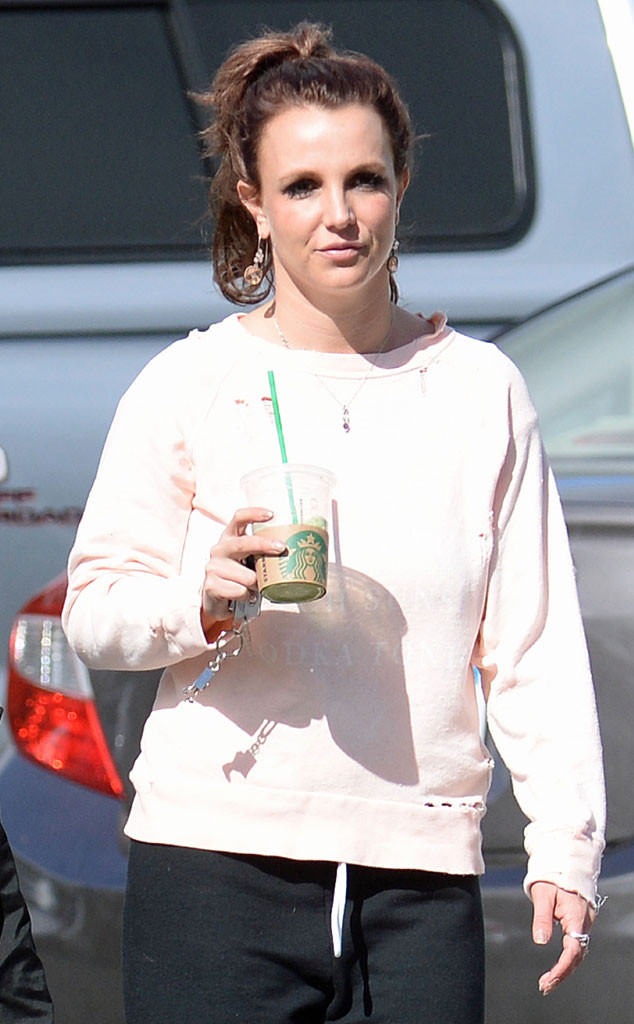 Britney Spears is rocking that brunette 'do, y'all!
Although Brit Brit looked absolutely gorgeous as a blond, she is definitely werking those darker locks. Shortly after revealing her big hair transformation, Spears was spotted on a shopping trip with her sons Jayden and Sean in Thousand Oaks, Calif., on Sunday.
Strutting a high ponytail, Britney took a break from her Las Vegas residency and instead was seen strolling underneath the California sunshine while wearing a loose sweater and black workout pants as she sipped on what looks to be a Green Tea Frappuccino.