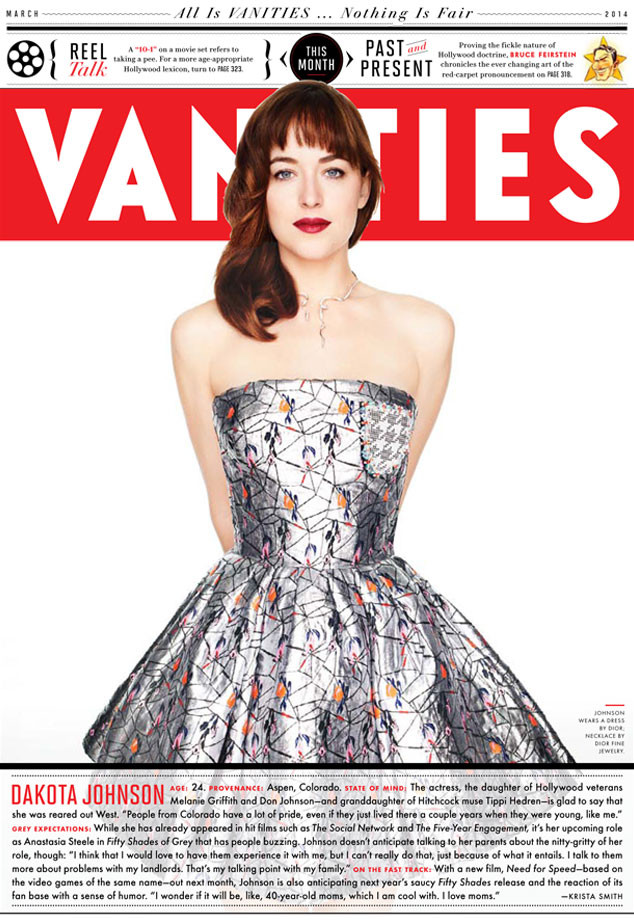 Vanity Fair
Another magazine, another opportunity for Dakota Johnson to make love to the camera.
After getting seductive on the cover of Elle, the Fifty Shades of Grey star posed in an adorable—wait for it—gray (but only one shade) strapless dress for the Vanities opener for Vanity Fair. The brunette bombshell, who will be featured in the March 2014 issue of the magazine, gives a prim and proper look for the shoot, hinting that she's channeling her inner Anastasia Steele, pre-Christian Grey.
Speaking of, Johnson admitted that Steele (prior to being introduced to S&M) is "kinda boring."