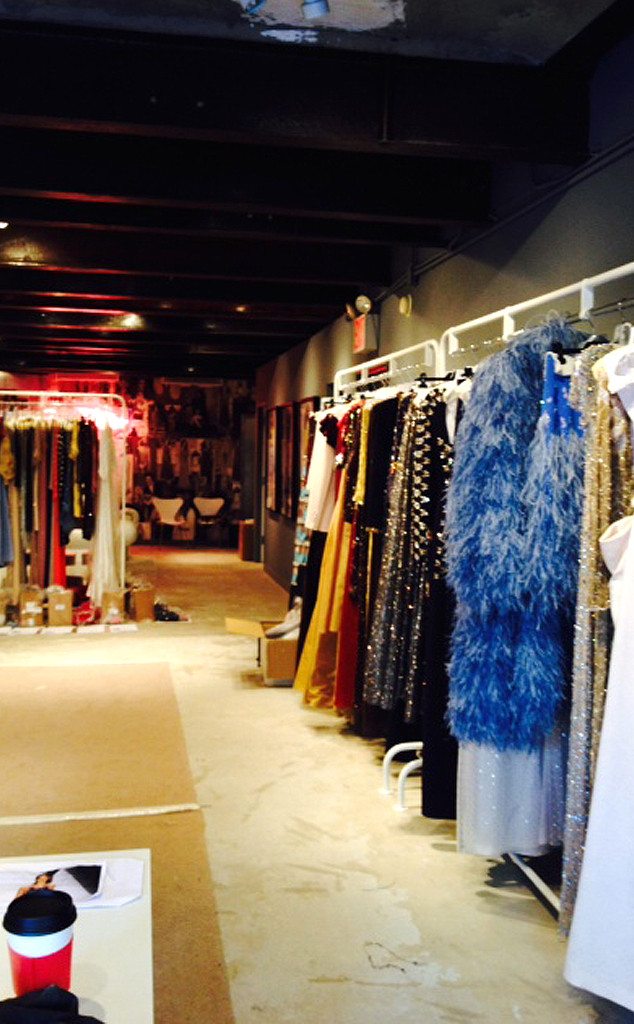 Jeanie Syfu
Fashion week is one of my favorite times of the year! Why? Aside from getting to create beautiful looks, It's when I get to see all of my amazing and talented industry friends, including designers Rebecca Minkoff and Marissa Webb, and catch up.
Tuesday was my last show of the season with my beloved Jenny Packham!
Early call times are always difficult when it's still dark out, everything is covered in snow and even my favorite coffee shop is still closed...but fashion calls!
8:15 a.m.:
I arrive to Jenny's showroom to get her glammed up before the show. I always gag over her gowns! They are divine!
9:30 a.m.:
I arrive at Industria Studios to set up. It's huge in here! What a luxury to have so much space to work!