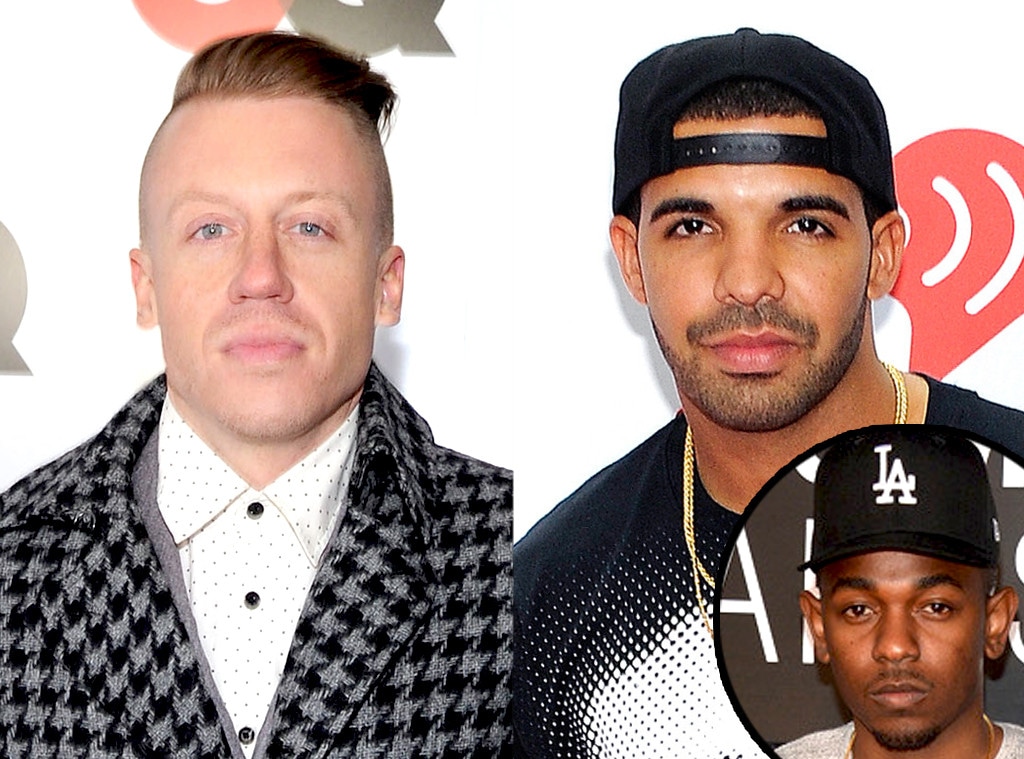 David Becker/Craig Barritt/Jamie McCarthyGetty Images
Macklemore's Grammy texts have at least one rap artist feeling some type of way.
Drake, who was up against the artist and Ryan Lewis for a few awards, isn't angry that he didn't snag the trophies, but he is a little put off by the post-show text sent to fellow rapper and nominee Kendrick Lamar by the "Thrift Shop" crooner.
In fact, Drizzy thought "that shit was wack as f--k."
Talking to Rolling Stone magazine (on stands Friday), the celeb continued to elaborate on the situation, explaining, "I was like, 'You won. Why are you posting your text message? Just chill. Take your W, and if you feel you didn't deserve it, go get better—make better music.
"It felt cheap. It didn't feel genuine. Why do that? Why feel guilt? You think those guys would pay homage to you if they won?"
The text in question was sent to Lamar by Macklemore after the Grammys, and subsequently posted on the winner's Instagram. It read, "You got robbed. I wanted you to win. You should have. It's weird and sucks that I robbed you. I was gonna say that during the speech. Then the music started playing during my speech and I froze. Anyway, you know what it is. Congrats on this year and your music. Appreciate you as an artist and as a friend. Much love."
Macklemore captioned the photo, "My text to Kendrick after the show. He deserved best rap album... I'm honored and completely blown away to win anything much less 4 Grammys. But in that category, he should have won IMO. And that's taking nothing away from The Heist. Just giving GKMC it's proper respect..
Kevin C. Cox/Getty Images
"With that being said, thank you to the fans. You're the reason we were on that stage tonight. And to play Same Love on that platform was a career highlight. The greatest honor of all. That's what this is about. Progress and art. Thank you. #grammys"
And although Drake calls the act "cheap," he wouldn't have minded getting a text message, too.
"To name just Kendrick? That s--t made me feel funny. No, in that case, you robbed everybody. We all need text messages!"
The Canadian star also noted that Grammy wins don't always go to the artist who made the best album. "This is how the world works: He made a brand of music that appealed to more people than me, Hov, Kanye and Kendrick. Whether people wanna say it's racial, or whether it's just the fact that he tapped into something we can't tap into. That's just how the cards fall. Own your s--t."