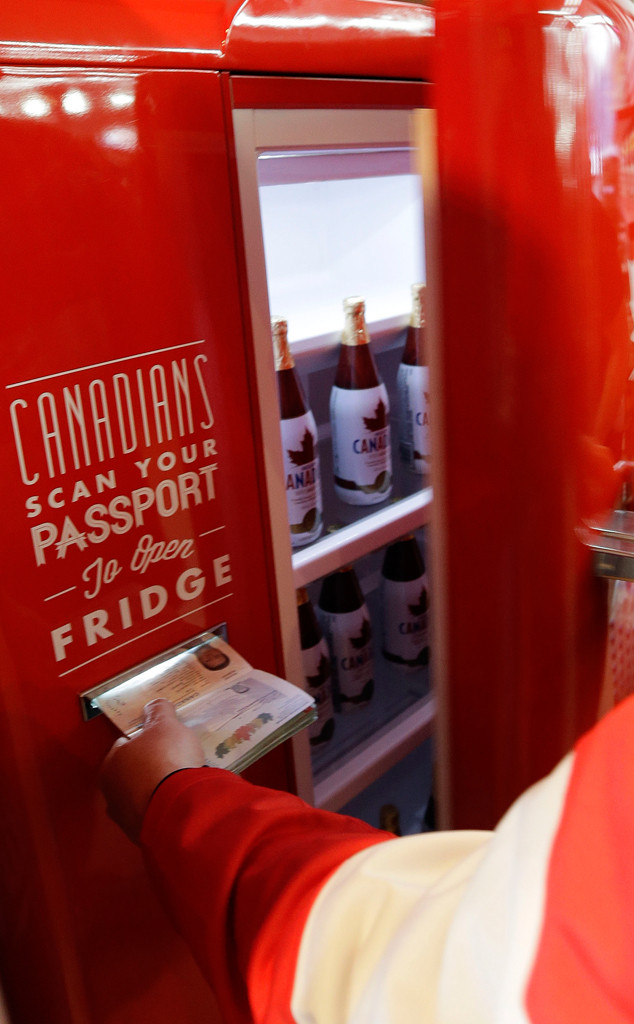 AP Photo/Morry Gash
While it's safe to say that things haven't exactly gone done without a hitch in Russia, there are apparently a few perks to being in Sochi.
Particularly, if you're Canadian.
Canadian beer company Molson has apparently shipped a bright red beer fridge to the Team Canada Olympic House in Sochi, which is fully stocked with free fresh cold beer.
Except there's one tiny catch: You need a Canadian passport to open it.
You hear that, Justin Bieber?
The fridge is equipped with an electronic passport reader, similar to the airport scanners, which scans the Canadian government seal, the font and the word "Canada" on the passport.