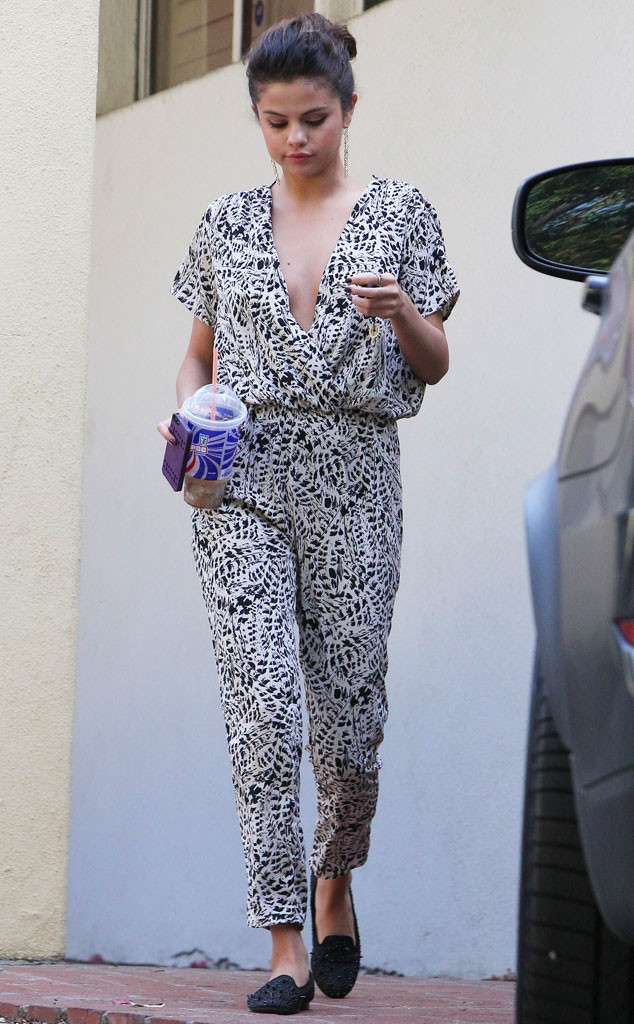 Vip-Das-Awd-Blitz/X17online.com
Selena Gomez certainly isn't scaling back on her busy schedule after completing her secret stay in rehab.
The 21-year-old pop star was spotted heading to a photo shoot on Tuesday in Los Angeles while sporting a patterned monochromatic jumpsuit with a daring plunging neckline.
Gomez looked gorgeous in the sexy, silk one-piece, which she paired with trendy spiked black loafer flats and gold drop earrings. She carried a large Slurpee as well as her iPhone in her right hand, wearing her long brunette locks swept up into a messy bun while sporting dark polish on her fingertips.
On Tuesday, the Spring Breakers star broke her silence since completing a two-week stay in January at Arizona's Dawn at the Meadows, where she "voluntarily spent time…but not for substance abuse," her rep confirmed to E! News.