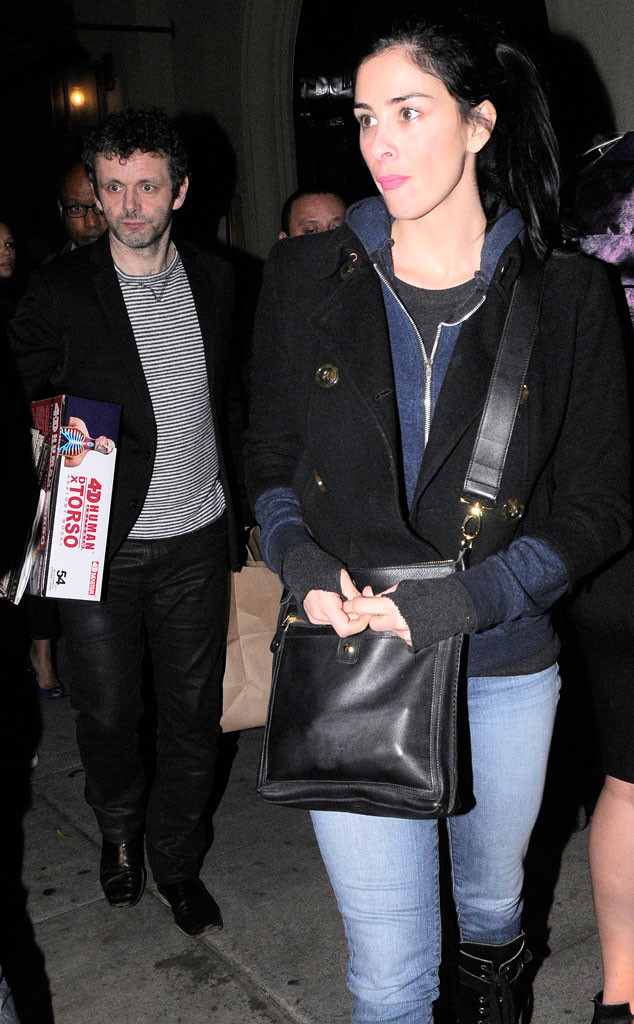 XPOSUREPHOTOS.COM
Look out! It seems like there's a new romance budding in Hollywood.
E! News has learned that Michael Sheen has been "hanging out" with Sarah Silverman over the past few weeks.
The two have been spending some quality time together, but as of now it's simply too soon to tell what's in store.
"They are hanging out and having a giggle," a source tells us. "We'll see if it develops into anything more. It's very new right now so it's hard to categorize."
Our insider added, "She really makes him laugh. I wouldn't call it dating, per se."