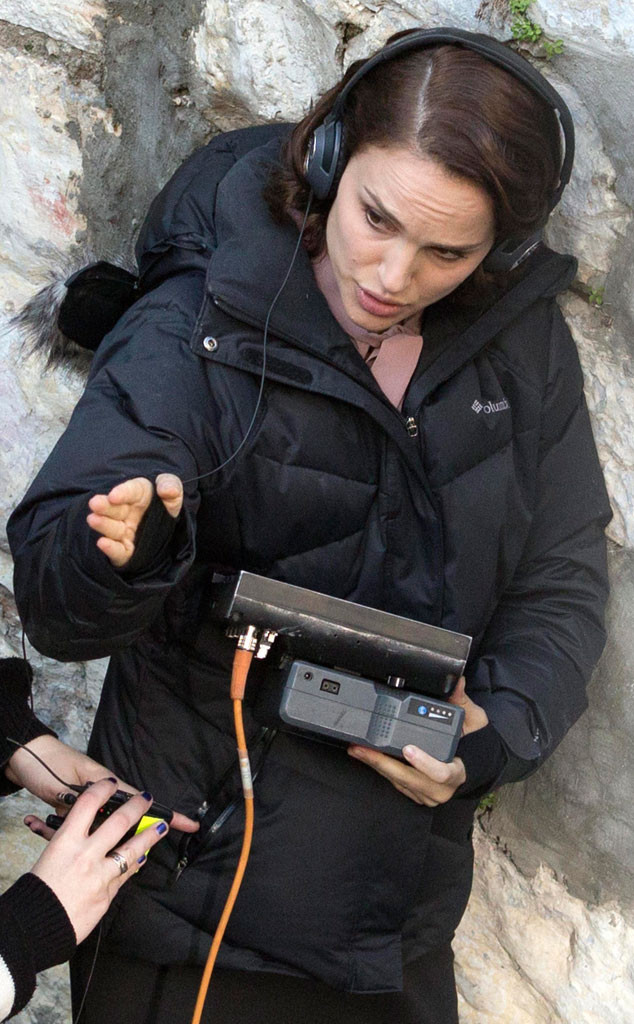 EPA/ABIR SULTAN /LANDOV
Natalie Portman had come under fire for filming in the ultra-Orthodox part of the Nahlaot neighborhood in Jerusalem.
Locals in the area are incensed that the Oscar-winning actress is directing scenes for her film adaptation of Israeli writer Amos Oz's memoir A Tale of Love and Darkness there, and subsequently sent a letter of complaint to the municipality, according to the Times of Israel.
"The film shooting is set to take place on several sensitive streets close to synagogues and yeshivas, and the scenes being filmed should have been examined first to make sure they don't offend anybody's sensitivities," the letter read.