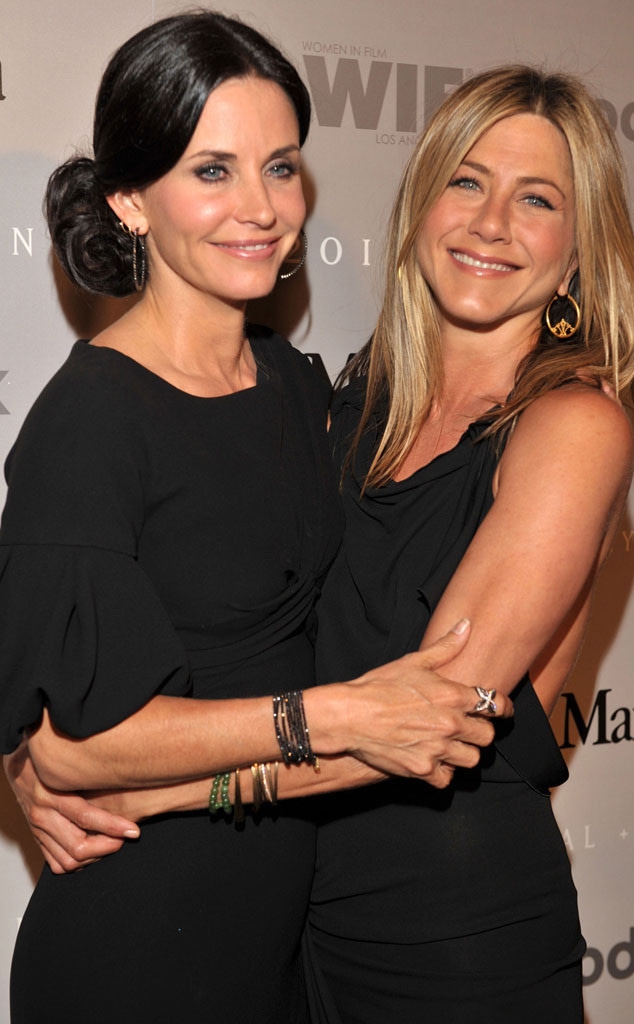 Lester Cohen/WireImage
Jennifer Aniston opted for a low-key dinner to celebrate her 45th birthday on Tuesday.
The A-lister grabbed a bite to eat at trendy L.A. eatery Soho House with a few of her famous pals.
Former Friends costar and BFF Courteney Cox, Tobey Maguire's wife Jennifer Meyer and Aniston's hairstylist Chris McMillan were all in attendance for the intimate affair.
Oddly enough, the actress' fiancé, Justin Theroux, was noticeably absent from the birthday dinner.
It turns out that Theroux was actually on the East Coast enjoying some quality guy time at a fashion event in New York City.
The 42-year-old was spotted hanging out with Orlando Bloom at the Deth Killers of Bushwick pop-up store opening party in downtown Manhattan.
The two actors then went to Jones Café in Soho where they met up with a bigger group of guys.
Both Bloom and Theroux showed off their motorcycle riding skills and even popped a few wheelies outside of the restaurant.
But before the conspiracy theories start pouring in about why the engaged couple was on opposite coasts during Aniston's birthday, let's clear the air.
Theroux is currently working on his new HBO show The Leftovers in the Big Apple and was seen filming on set just hours before he attended the fashion fête.
Don't fret, it looks like Aniston spent her special day neither alone nor empty handed.
In fact, a massive bouquet of balloons was seen delivered to the star's Los Angeles home yesterday morning.
Happy belated birthday!