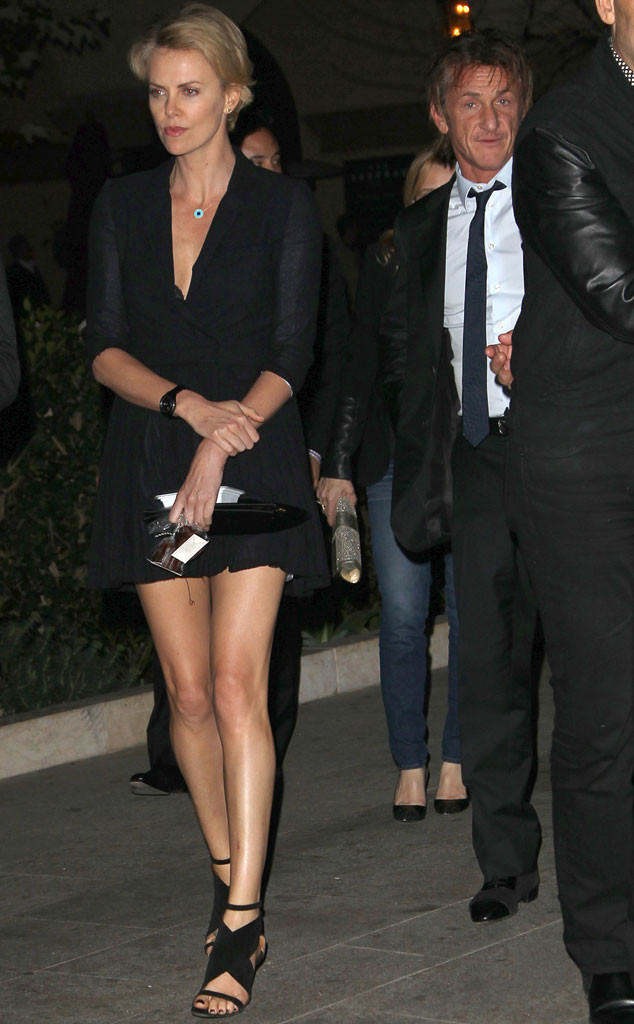 AdMedia / Splash News
No PDA this time around!
Just days after being caught engaged in some serious smooching, Charlize Theron and Sean Penn kept things pretty tame on Tuesday night after attending a charity dinner in Beverly Hills.
While departing Bouchon, Theron showed off her gorgeous gams in a black mini dress, as her beau walked slightly behind in a suit and tie. Moments later, the duo was snapped inside their car before driving off.
Of course. the scene inside that vehicle was much different last Friday when the two locked lips and offered up their first public makeout in the process.