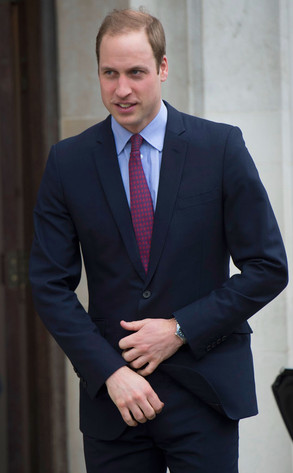 Paul Edwards - WPA Pool/Getty Images
Kate Middleton dazzled at The Portrait Gala in London Tuesday, but the spotlight was on Prince William Wednesday when he spoke at the United for Wildlife Symposium at the Zoological Society.
"I am delighted that our foundation has been able to provide an impetus for the creation of United for Wildlife," said the second in line to the British throne, who has been a Royal Patron of Tusk since 2005. "I cannot thank our seven collaborators enough for their hard work in getting us to this point."
"The forces that are currently destroying some of the world's endangered species are sophisticated and powerful. But this week, we are seeing the creation of an equally powerful alliance, coming together to help fight them," Prince William, 31, said. "The commitments set out today will begin to address the challenges of protection, enforcement and demand reduction."