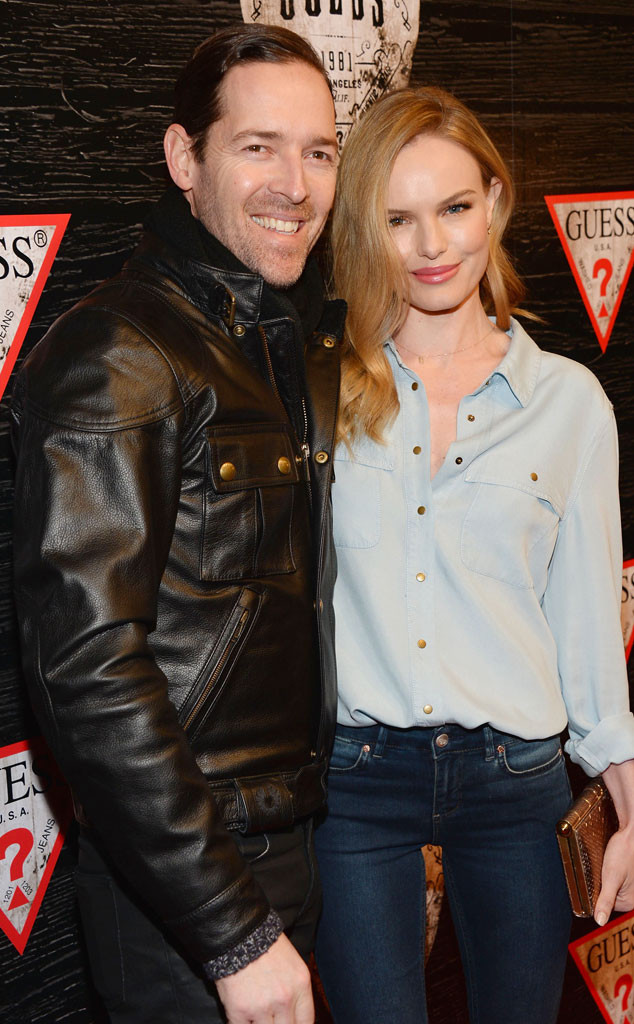 Theo Wargo/Getty Images for GUESS
Kate Bosworth and Michael Polish hit up Guess' star-studded New York Fashion Week party Tuesday, which gave the newlyweds the chance to get dressed up and have a night out on the town. The outing was a far cry from what they have in store for Valentine's Day. "We are just going to spend the day at home. We are just the happiest when we are at home with our dog and cooking something," Bosworth told E! News exclusively. "We will cook something together and turn on the music and just be quiet."
Even so, this Valentine's Day—the couple's first since tying the knot—will be intimate and sweet. "He is such a romantic, and I am, too," the And While We Were Here star said. "When we first met he used to write notes to me, and a year later he scanned them all and made a book of little scrap. He is quite a visual person, obviously, so the way they were designed in the book was quite something. I wish you could see it cause I am not explaining it really well. It wasn't the typical scrapbook, let's say that!"