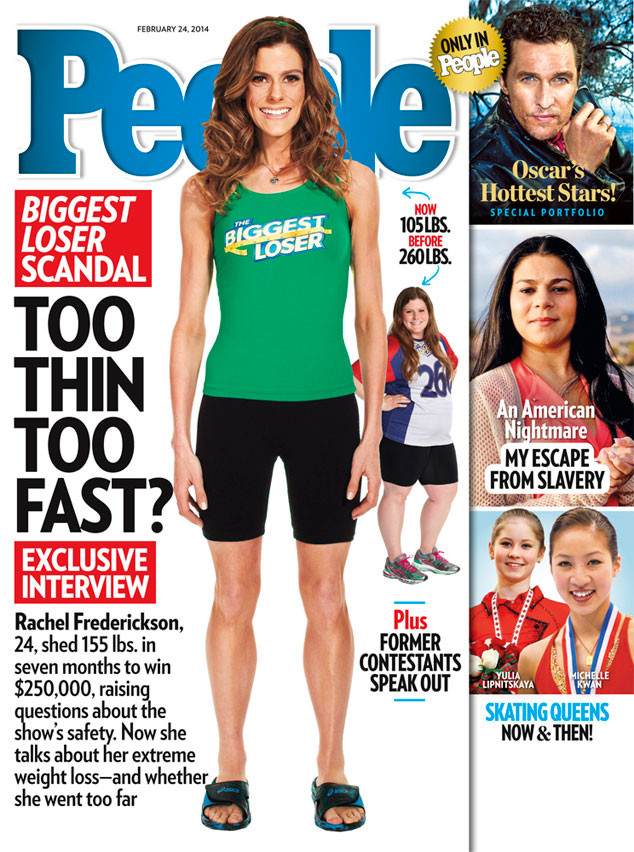 PEOPLE
Jillian Michaels and Bob Harper weren't the only ones whose jaws dropped when Biggest Loser winner Rachel Frederickson unveiled her size 0-2 body after dropping 155 pounds in just seven months on the Feb. 4 finale. The 24-year-old's trainer, Dolvett Quince, admits he was "shocked" by her appearance.
"The first thing that went through my mind was, 'That's just too much,'" he tells People.
Frederickson tells the magazine she maintained a 1,600-calorie daily diet and worked out six hours a day in the three months leading up to her big reveal. "Maybe I was a little too enthusiastic in my training to get to the finale," says the reality TV contestant, who won $250,000 on The Biggest Loser.
Asked point blank whether she has an eating disorder, Frederickson replies, "I am very, very healthy."