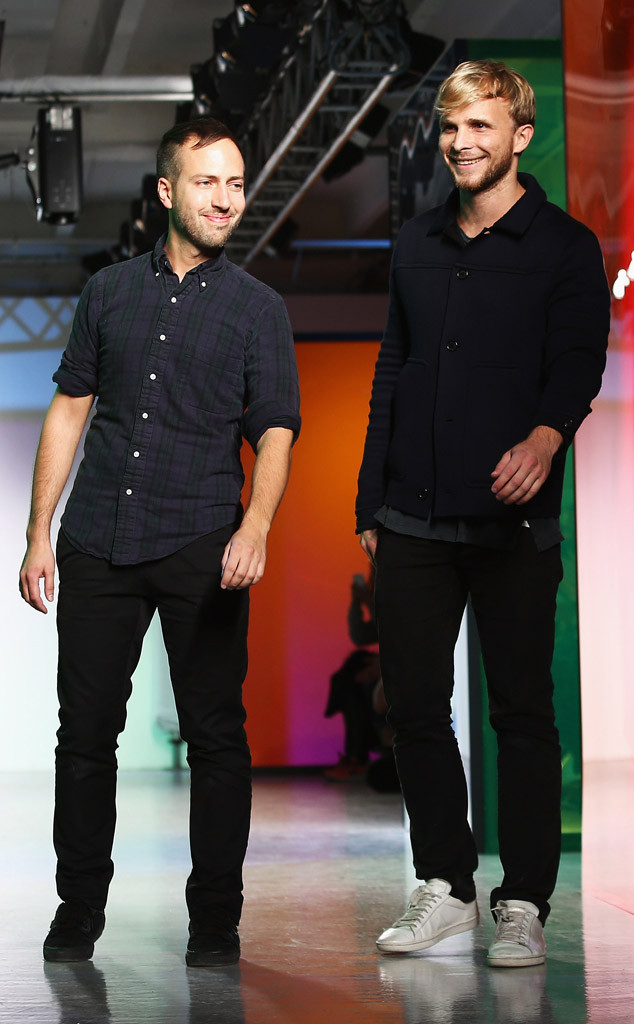 Tim P. Whitby/Getty Images
Known for his eye-catching prints and colorful silhouettes, renowned British designer Peter Pilotto has not only attracted a celebrity following with his womenswear vision, but also the eyes of execs at Target.
After getting awarded the best emerging talent award at the British Fashion Awards in 2009, the fashion guru and his label design partner Christopher De Vos teamed up with the mega chain store to launch an affordable collection in February for fashionistas on a budget.
"It's an amazing opportunity that we have with our brand and showcasing it to the world [with Target] takes it into a whole new direction," they told E! News at their launch party in New York City Thursday, Feb. 6. "We always knew about their collaborations and this is such a great partner for us."
The duo's first high-street collection includes 70 pieces all priced under $100, such as ready-to-wear shorts, moto jackets, accessories and swimwear, among other things.