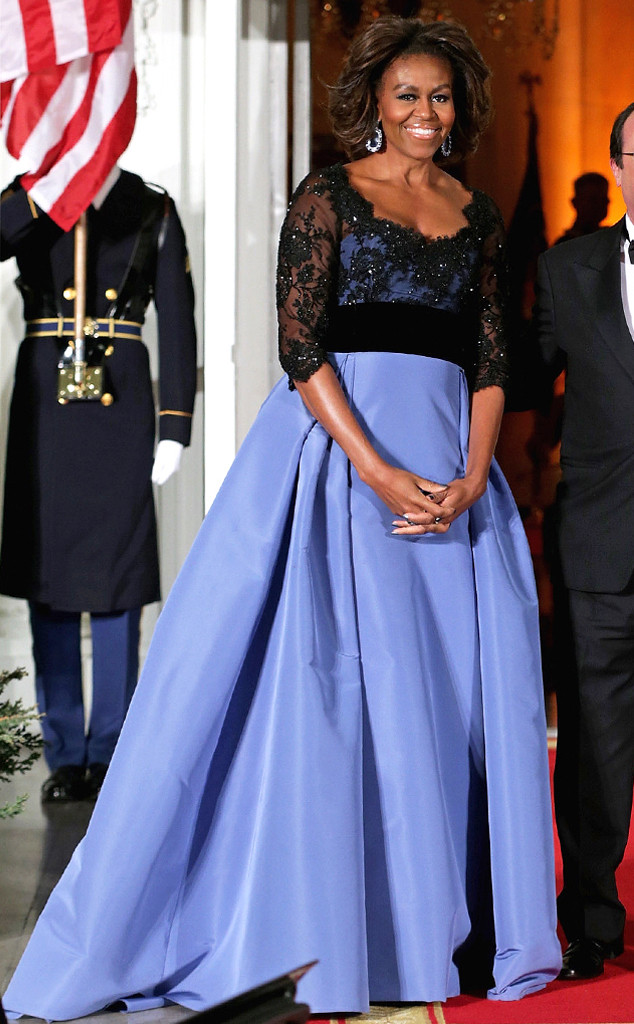 Chip Somodevilla/Getty Images
No fashion rerun for FLOTUS tonight.
Michelle Obama wore a custom-made Carolina Herrera gown to a state dinner held Tuesday at the White House in honor of French President Francois Hollande.
The dress itself was an event, boasting a full "liberty blue" skirt with a billowing train, a black velvet belt and a blue corset under a scoop-neck black sheer top with hand-embroidered and beaded appliqués and three-quarter sleeves.
Obama has worn the Venezuelan-born designer before, including last June at a dinner honoring her husband in Berlin.
The first lady joined President Barack Obama, clad in a traditional black tuxedo, in welcoming Hollande and about 350 other power players—including some familiar Hollywood faces—to their humble home-office.