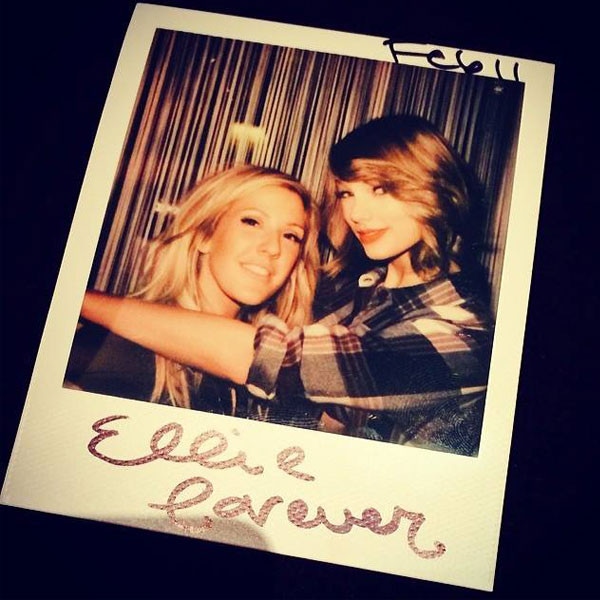 Facebook
Taylor Swift really did have a haircut party!
And it turns out that the likes of Cara Delevingne and Ellie Goulding were gathered round backstage in London to watch Swift get her long locks chopped off.
"This is how many people are watching me get a haircut right now...We don't do anything without an audience, do we?" Swift can be heard saying in a video she posted to Instagram as her camera pans across a room full of people.
Now, she's not exactly in pixie territory, but we'll call her new style a shoulder-length bob.
"London, I could never thank you enough. See you next time! P.S. short hair, don't care. (!!!)," Swift wrote on Facebook alongside the reveal pic, a photo of a Polaroid in which the country-pop superstar is giving Goulding a squeeze.
Well, she obviously cares a little bit.
The 24-year-old Red artist apparently wasn't too attached to the hair-whipping move she busted out at the Grammys while performing "All Too Well."
We'll try to get the deets on who did the honors for Taylor ASAP.
But in the meantime, her short little curly 'do couldn't help but remind us of another famous hairstyle—and sure enough, Swift tweeted earlier today, "Sitting backstage at the O2 in London, thinking about what an impressive and extraordinary life Shirley Temple led. Thanks for the memories." She also Instagrammed a Temple quote, "There's nothing like real love. Nothing."
Did Swift's inspiration come straight from the Good Ship Lollipop? As a child star, Temple, who passed away at the age of 85 yesterday, was known for her bouncy ringlets.
Either way, the results are adorable.
What do you think of Taylor's new haircut?