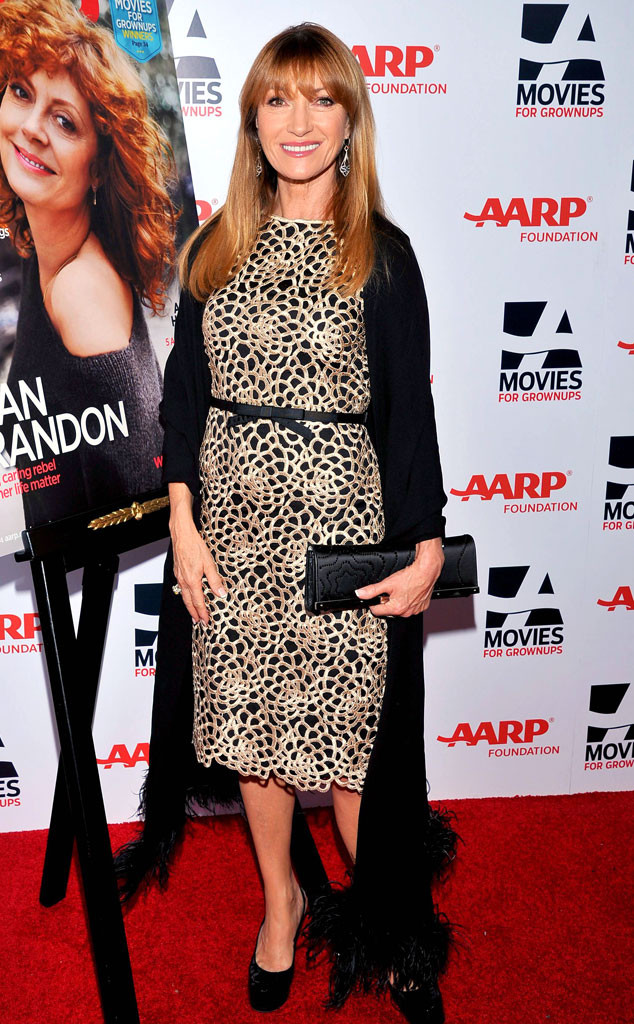 Courtesy: Vince Bucci/Invision for AARP Media/AP Images
Jane Seymour is an inspirational beauty—both on the inside and out.
The 62-year-old stunner recently posed in a hot pink bikini on the Jan. 13 cover of Closer Weekly, in which she showed off her bangin' bod that could put many 20 year olds to shame.
E! News caught up with the English actress at AARP's 13th annual Movies for Grownups Awards at the Beverly Wilshire Hotel last night, where Seymour spilled secrets on her headline-making figure and shared her advice for other women who are hoping to age as gracefully as Jane.
"No. No. Not at all," the erstwhile Dr. Quinn, Medicine Woman star adamantly told E! News while shaking her head when asked if she expected her recent swimsuit cover to generate such a response from the public.