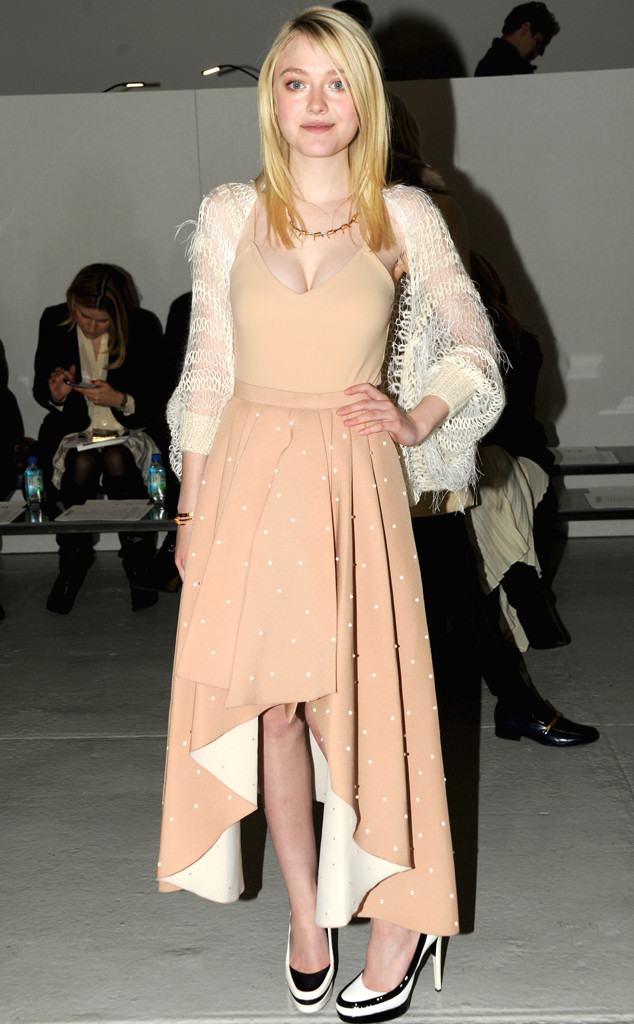 Ben Gabbe/Getty Images
Whoa there!
Dakota Fanning flashed some serious cleavage during the Rodarte spring 2014 show at New York Fashion Week.
The 19-year-old donned a low-cut, nude-colored dress to the presentation—complete with a knit cardigan and beaded necklace.
The sexy ensemble is a major departure for the young actress.
Fanning usually sticks to conservative (yet fashion-forward) attire, especially during the frigid temperatures in the Big Apple.
But once everyone got an eyeful of Fanning's ample décolletage, the attention went straight downward…to her shoes.
The adorable blonde rocked a pair of black-and-white mismatched high heels for the big event.