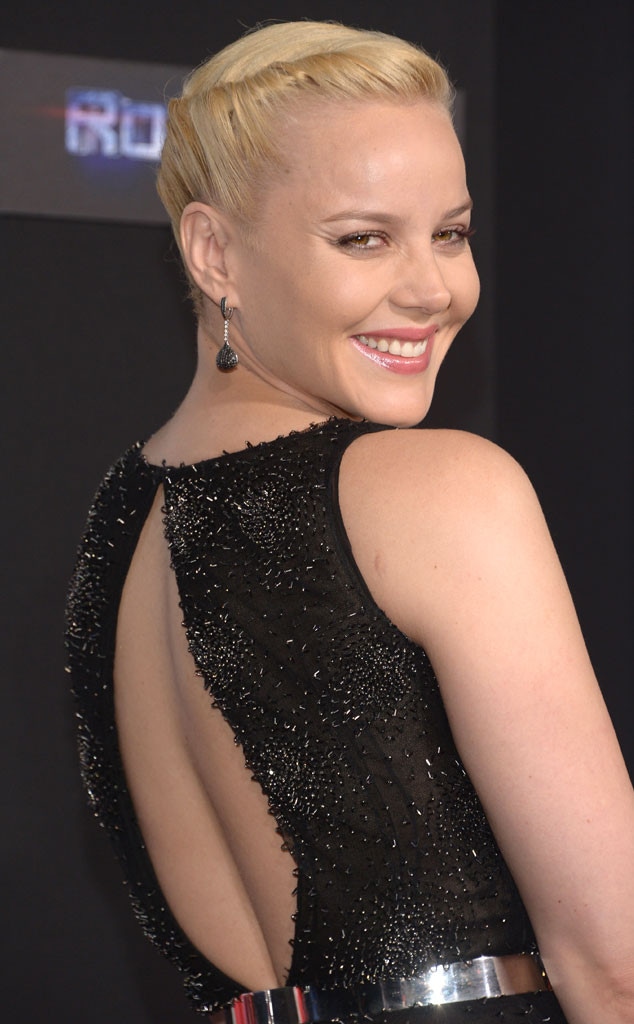 Jason Kempin/Getty Images
Get ready to see Abbie Cornish rap live in concert.
The Australian beauty isn't just an actress—she's an aspiring hip-hop artist, too!
Cornish currently working on a recording an album. "I'm half-way through it," she told me at the premiere of her latest flick, Robocop (in theaters today). "I go back into the studio at the end of February. It should be finished soon. It should be released toward the end of the year."
You can see Cornish's rapping skills on YouTube clips of her performing with her former band, Blades.
Tristan Fewings/Getty Images
"My favorite rapper is Eminem," Cornish said. "But my music collection goes from classical to jazz to blues. My favorite era is the sixties and seventies. I have a very eclectic taste in music."
And don't expect a collection of covers. "I compose and write," Cornish said. "I'm working with a lot of producers and musicians."
She's not featured on the Robocop soundtrack, but that's OK. She immediately accepted the role as Robocop's wife when director José Padilha came calling for her to be in his reboot of the 1987 cult classic. The Killing's Joel Kinneman stars as the cyborg crime fighter.
Kerry Hayes/Columbia Pictures/Metro-Goldwyn-Mayer Pictures
"I've done a lot of art house and a lot of indies, but I loved this," Cornish said. "It's the most fun I've had making a movie."
And she became familiar with the original Robocop when she was just five years old. "We had it on VHS," Cornish said. "But I was quite little, wasn't I? My mom's over there—you can ask her why I was allowed to watch it. My brother's also over there and I watched it with him about 10 times."
Now we want to hear from you. Will you be buying a ticket to see Robocop? Are you looking forward to Abbie's hip-hop album? Leave your comments below.