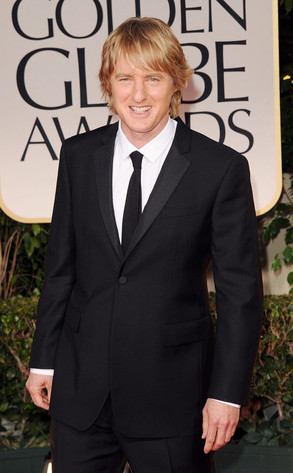 Jason Merritt/Getty Images
We have a name, folks.
Nearly two weeks after Owen Wilson became a father again, the bundle of joy's moniker has been revealed. (Drum roll, please...)
Finn Lindqvist Wilson!
Swedish personal trainer Caroline Lindqvist gave birth to the bouncing baby boy on January 30 at Cedars-Sinai Medical Center in Los Angeles, according to the little lad's birth certificate, which lists Wilson as the father.
Finn is the second child for Wilson, who is already a dad to 3-year-old son Ford from a previous relationship.
The Midnight in Paris star's rep confirmed the pregnancy news in early October. At the time, a source told E! News that Lindqvist was going through a divorce with her plastic surgeon husband, but was not planning on pursuing a relationship with Wilson after her split was finalized or after the baby was born.