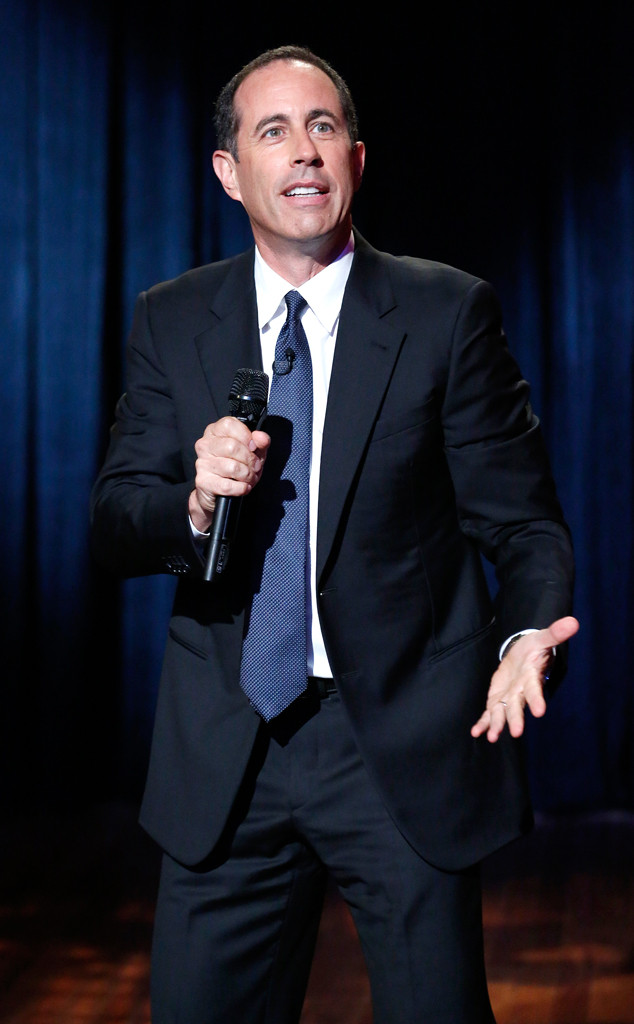 Lloyd Bishop/NBC
The LEGO Movie may have landed the No. 1 spot in box office sales over the weekend, but one famous face was less than impressed after seeing the kid's flick.
Jerry Seinfeld took to Twitter to vent his frustrations about the film, claiming that they referenced his material in one of the scenes.
"I think Lego Movie stole my Superman has issues with Green Lantern bit from Amex Seinfeld and Superman webisode. Anyone else catch that?" he wrote.
"I'm glad they did. It was a fun bit… #legomymaterial."
But the funnyman didn't end his shade throwing there…