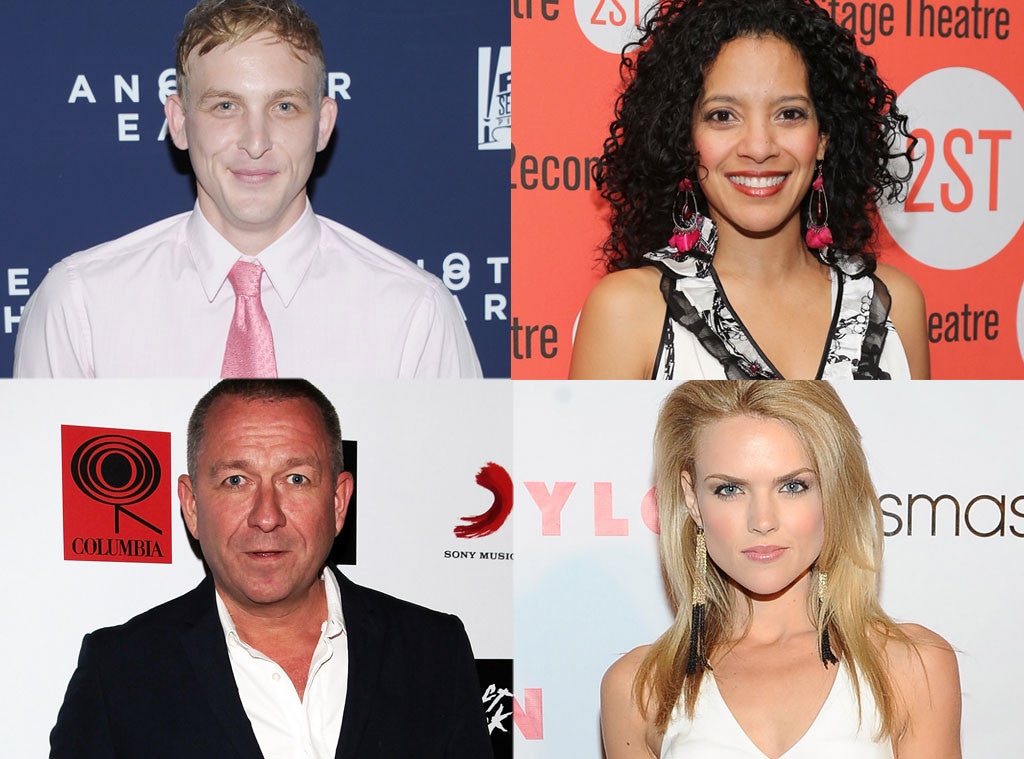 Michael Loccisano/Getty Images; Neilson Barnard/Getty Images; David M. Benett/Getty Images; Michael Buckner/Getty Images
Gotham City has four new residents.
Gotham, Fox's highly anticipated Batman prequel, has cast four series regulars to star alongside Ben McKenzie as James Gordon, E! News has learned. And DC Comics fanboys are sure to recognize the four characters heading to the small screen this fall.
The series, which comes from The Mentalist's Bruno Heller, has cast the iconic roles of Owsald Copplepot aka the Penguin (famously played by Danny DeVito in Tim Burton's 1992 flick), and Alfred Pennyworth (last played by Michael Caine), Bruce Wayne's trusted confidant, as well as Barbara Kean, Jim Gordon's eventual wife.
Ready, set...let's nerd out!
The Walking Dead's Robin Lord Taylor will take on the villainous role of Oswald Cobblepot, who is a low-level psychopath who hides his sadistic lust for power behind an exquisitely polite demeanor while working for Gotham gangster Fish Mooney (who has yet to be cast).
Taking on the beloved part of Alfred Pennyworth is Sean Pertwee, but this is a different Alfred than most Batman fans are used to: he's a tough-as-nails ex-marine, who has served the Wayne family loyally for years and is now fiercely protective of Bruce Wayne in the wake of his parents' tragic deaths.
Burn Notice's Zabryna Guevara will play Captain Essen, Gordon's boss at Gotham City's PD's Homicide Squad who has to walk the line between the police and politicians with a Machiavellian skill.  Erin Richards, known for Breaking In, Merlin and Being Human, will play Barbara Kean, Gordon's fiancée, who is a sophisticated emergency room doctor.
Taking on the role played by Gary Oldman in Christopher Nolan's successful Batman trilogy, The O.C.'s McKenzie was the first actor cast in the buzzed-about series, which Fox president Kevin Reilly described as an "operatic soap" that will showcase "Gotham teetering on the edge."
Yet to be cast? A young Bruce Wayne and Selina Kyle (aka Catwoman!).