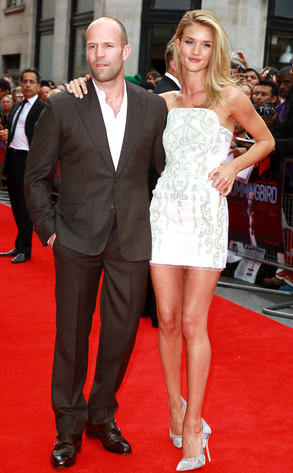 Fred Duval/Getty Images
Rosie Huntington-Whiteley has big plans in store for 2014.
Speaking to The Sunday Times, the supermodel hinted that she'll be reaching a relationship milestone with longtime love Jason Statham in the near future. She declined to reveal too much, but teased, "There are a few things in my personal life that are very exciting that I probably can't elaborate on."
Though their romance was rumored to be on the rocks in 2013, Huntington-Whiteley said life is good with the action star. "I think the longer you are together, the more you look out for each other, the more you become invested in each others' lives. And we really are a team," she explained. "We are deeply connected. We are best mates and it's a beautiful thing. I feel truly lucky. He's a warm spirit."