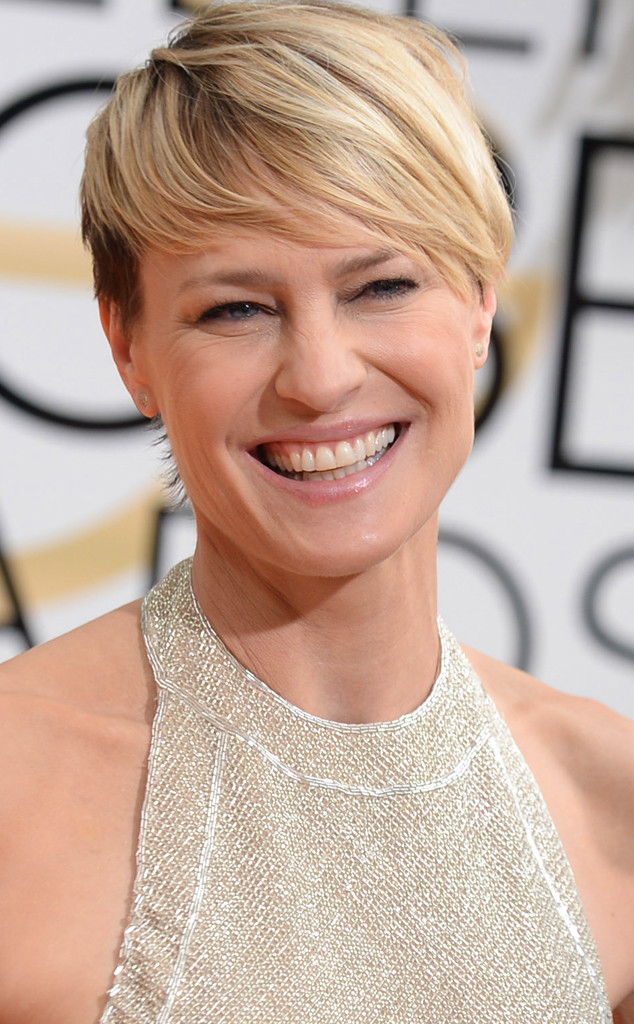 Jordan Strauss/Invision/AP
We've heard all the teasers about how Robin Wright's House of Cards character is going to really come into her devious own in the Netflix series' upcoming second season.
But it sounds like the Golden Globe-winning actress is having a much better time playing herself these days.
First off, she's engaged to Ben Foster, who's 14 years her junior—and she's got the tattoo to show her commitment to the union.
"It's surreal," she admitted to London's Telegraph in a recent interview, showing off a small "B" tattoo on her left middle finger that's otherwise easily hidden by a ring.