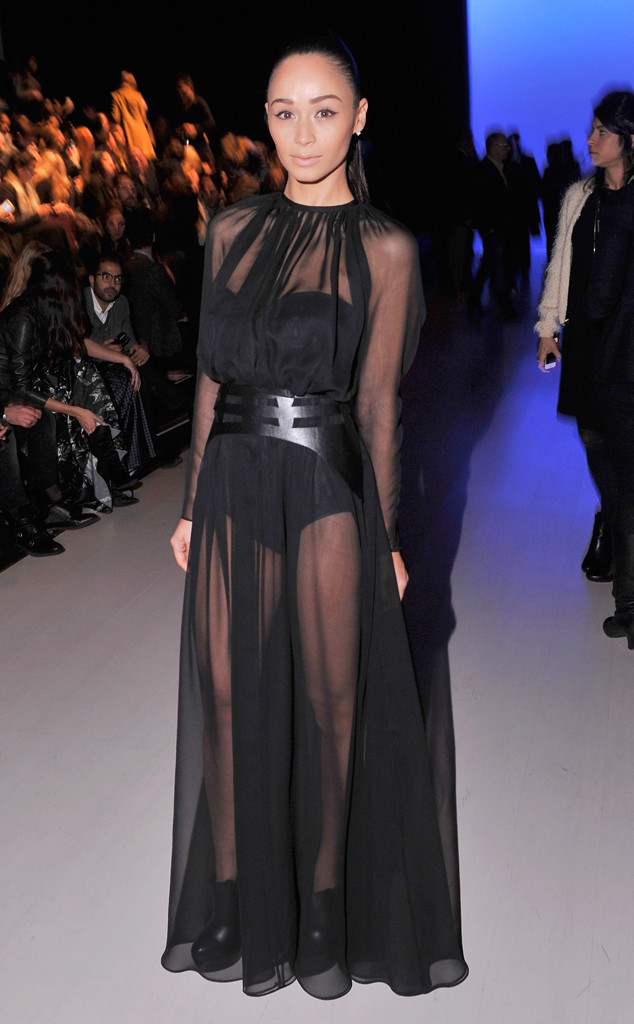 Stephen Lovekin/Getty Images for Mercedes-Benz Fashion Week
20 degrees. Snow. Ice. Time to seek refuge inside and away from the harsh conditions, right? Not for a true fashionista!
Mercedes-Benz Fashion Week kicked off its Fall/Winter 2014 collections, and not even the weather could stop it. I'm Cara Santana, actress and founder of CaraDisclothed.com. I'm taking over as a guest blogger for E! Online and giving you a behind the scenes look at a day-in-the-life as I prepare for the Meskita show.
Here we go!
At the forefront of preparing for any fashion show, is what you're going to wear, of course. So first things first, it's off to my fitting at the Meskita showroom in downtown New York City!