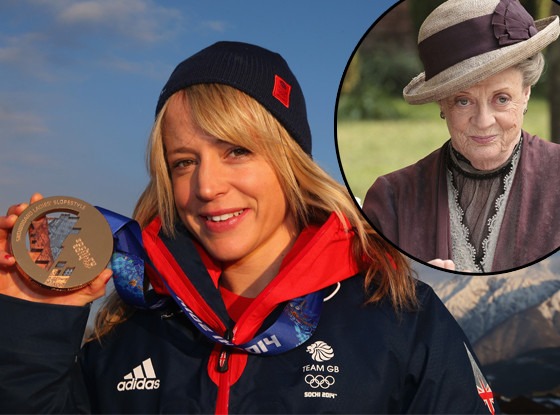 Getty Images; BBC America
How does an Olympian get ready before a big event? If you're Olympic medalist Jenny Jones, you get some quality Dowager Countess sass on. That's right, nothing but Downton Abbey for Jones.
Jones, who took home the bronze medal for Great Britain in Slopestyle, said she calmed her nerves before the big day by watching the crossover hit drama.
"Actually last night I watched Downton Abbey," Jones told press after medaling.
Jamie Anderson took home the gold for the US and said she has a different way of relaxing before the event.
"I put on meditation music, burnt some sage, got a couple of candles going and was just trying to do a bit of yoga and meditate," Anderson said. "Yoga always comes through for me. It's all about the good vibrations and then I slept really good and just did some mantras and relaxed, and it worked out for me.''
The official Downton Abbey Twitter account congratulated Jones with an appropriate pun.