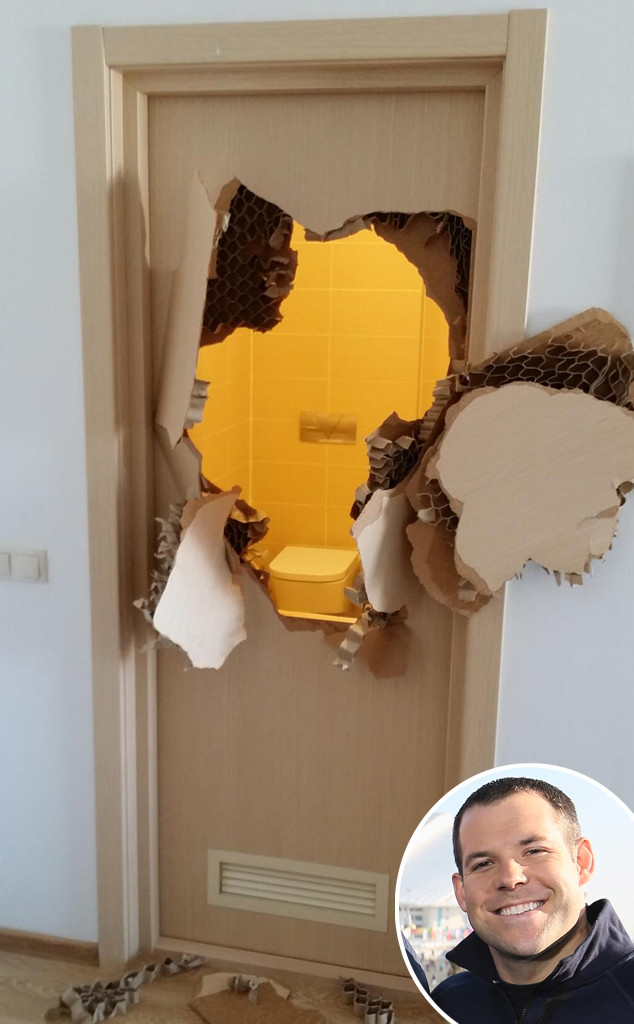 Scott Halleran/Getty Images; Twitter
U.S. bobsledder Johnny Quinn wasn't going to miss out on any Winter Games fun because of a jammed bathroom lock.
So when the athlete found himself stuck inside a Sochi hotel bathroom Saturday morning, he put his Olympic strength to good use and broke through the door!
He tweeted an after pic of the destruction, explaining, "With no phone to call for help, I used my bobsled push training to break out. #SochiJailBreak."
"Russians have done a great job with the venue, unfortunately though, I got locked in this morning," Quinn told Today's Lester Holt. "It could've happened to anyone."