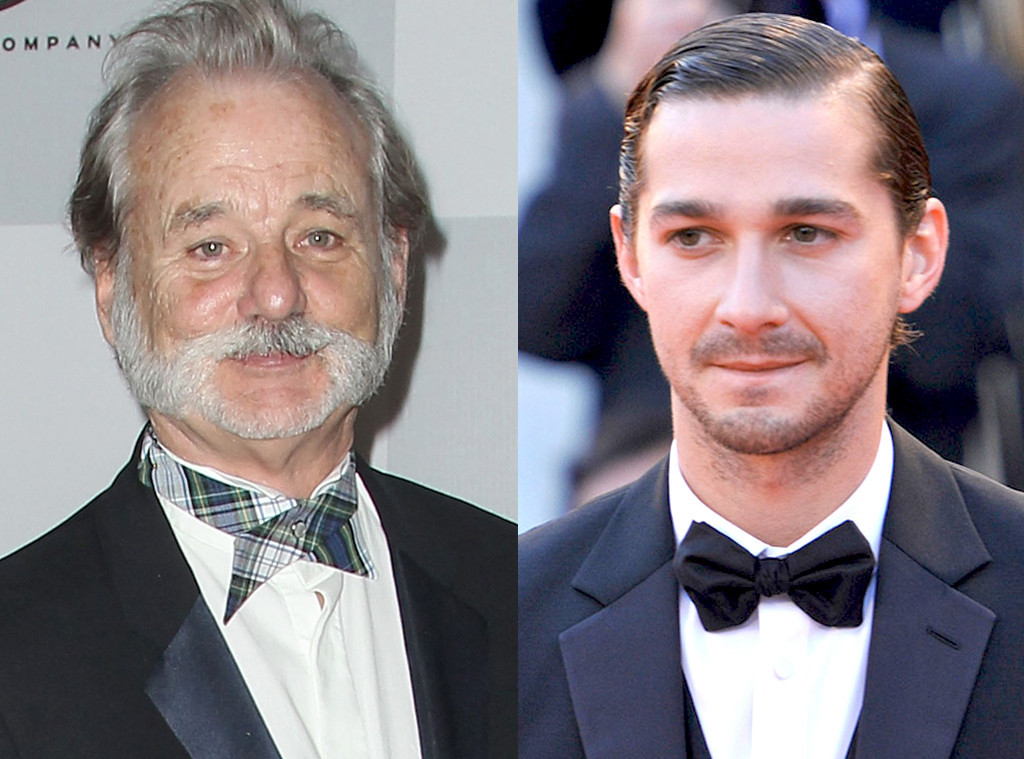 Getty Images; AKM-GSI
Bill Murray doesn't want to play nice!
The actor roasted Shia LaBeouf during a buyer's brunch for his flick Rock the Kasbah at the International Film Festival Berlinale over the weekend.
Murray explained his theory about the former child star's bizarre antics at the festival.
"Shia LaBeouf, I don't know. He's got a funny name. That's his problem…and a cross to bear," he said.
"It's like "A Boy Named Sue"…he probably got beat up a lot."
Uh oh…Murray throwing shade is bound to provoke the 27-year-old!
But to be fair, LaBeouf has been garnering attention for his behavior over the last 48 hours several weeks.
LaBeouf lunged at three photographers in front of his hotel Saturday night, just hours after he wore a paper bag that read "I am not famous anymore" over his head at the red carpet premiere for Nymphomaniac.
He's been tweeted that exact phrase every single day for the past twenty days. Performance art or not, that's some serious dedication to the cause, people!
He also walked out of the movie's press conference and quoted French soccer legend Eric Cantona while exiting the room.
Andreas Rentz/Getty Images
Reporters heard the actor say, "When the seagulls follow the trawler, it's because they think sardines will be thrown into the sea. Thank you very much."
The line is a quote from Cantona, who says those words in the film Looking for Eric while the credits roll.
Someone break out the popcorn because this is probably only the beginning of the Murray-LaBeouf war of words.