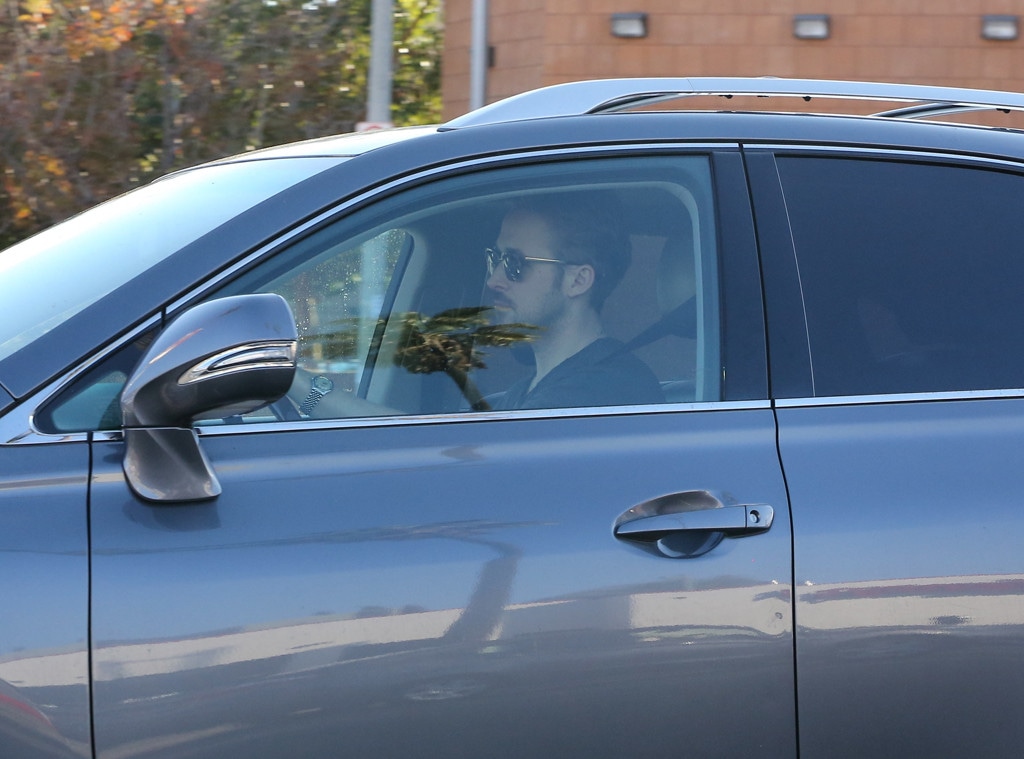 Blanco-Rol/X17online.com
Ryan Gosling hasn't been photographed with Eva Mendes in three months, but he was snapped driving her car on Sunday!
The 33-year-old actor was behind the wheel of Mendes' SUV in Beverly Hills, Calif., seemingly dispelling the breakup rumors that surrounded the couple last week. (Mendes' rep also told E! News there was no truth to those rumors.)
Mendes, 39, was probably happy to let her beau take the wheel Sunday. Just three days before, she was stopped by a bicycle cop for using her cell phone while driving.
It was a bit of a rough week for the Place Behind the Pines star, who was also plagued by (untrue) pregnancy rumors last Monday for refusing to go through a body scanner.  A rep for the actress told E! News, however, Mendes "has never gone through the scanners at the airport; she has always elected to be hand-checked instead."
So she's not pregnant and she's not breaking up with the Gos! Really, Mendes is just very private about her love life. In a recent interview for The Edit, the Hitch star cut things short when asked about her man. "I'm sorry. I'm shutting down," she said. "I'm such a weirdo. I literally lose my ability to speak—and you were doing so well."
Fair enough!