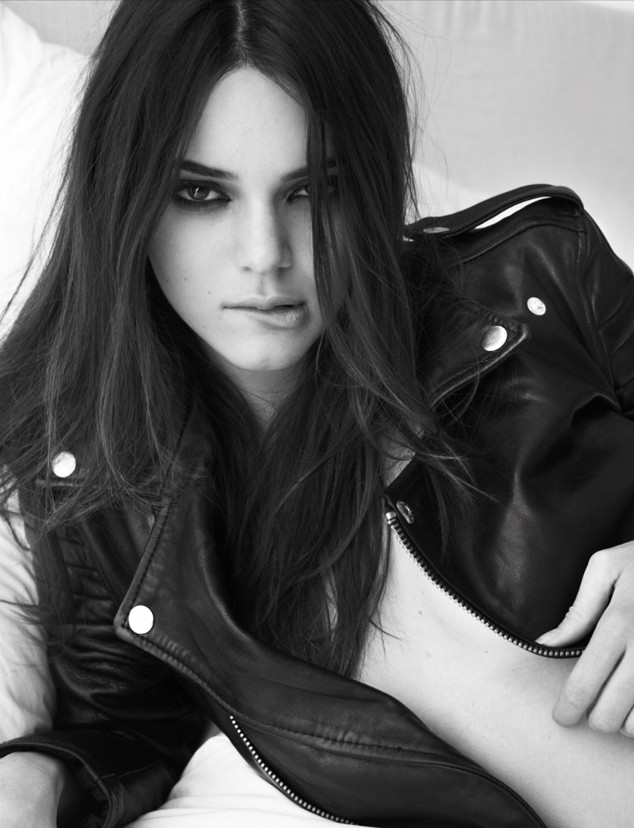 W Magazine
Instagram is going NSFW.
At least, thanks to the latest W magazine photo shoot, dubbed "Pillow Tweets," which features a slew of social media celebs posing semi-nude in a series of super-sexy shots.
Vanessa Hudgens, Kendall Jenner and Miley Cyrus are just a few of the famous faces who posed for the pics, which were all photographed in black-and-white as each of the stars flaunts their enviable figure in a boudoir setting.
The 18-year-old Keeping Up With the Kardashians star is certainly showing off her sexy side in the revealing photo, biting her lip in a seductive manner while posing wearing only a leather jacket—sans a shirt or bra.