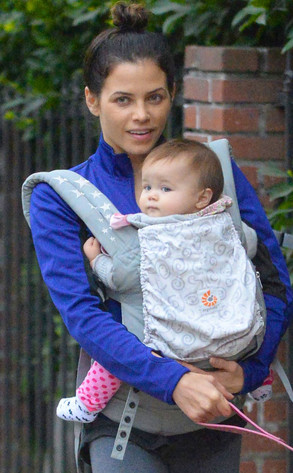 Dean/NPG.com
Little Everly is getting so big!
Jenna Dewan stepped out in L.A. Sunday for a walk with her and Channing Tatum's adorable 8-month-old baby daughter.
The 33-year-old actress looked gorgeous and casual with no makeup on while carrying Everly and walking the dog. She sported tights and a blue jacket for the outing with her hair up in a bun.
Meanwhile, baby Everly is growing into the cutest little lady we've ever seen (having two gorgeous parents sure doesn't hurt, right?!).